The other day, Travis surprised me by telling me that he is going turkey hunting. So he spent a couple of hours at Dunham's and got more hunting gear, and when he got home he had to try everything on. One of my favorite things about Trav is that he gets so excited and lights up like a little kid and he's just so previous! The dogs weren't fooled that it was daddy hiding being all the camo.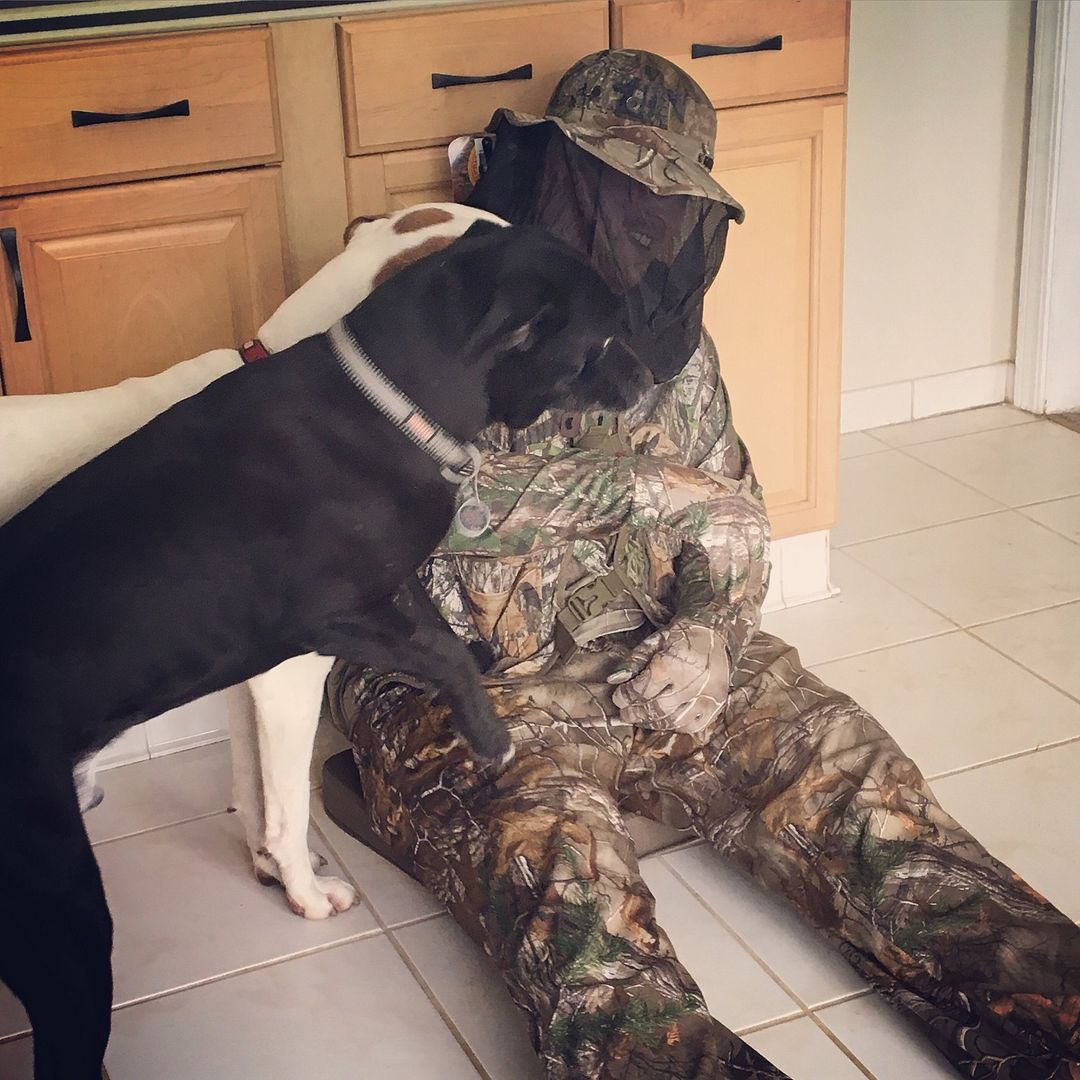 Trav came home late one day after being on call (he didn't get home until 2 AM), fell asleep, and got up at 4:30 AM to meet a co-worker and a friend of his to go hunting. How he did it on 2 hours of sleep is beyond me, but this boy was excited!
Usually, I am opposed to hunting and give him a really hard time. I mean why shoot an innocent little animal so we can eat it? But on a previous hunting trip, my friend Dana gave me reasons on why not to hate it.
One thing Trav has also taught me; would I rather eat a turkey who lived a full life and one day was shot quickly, or would I rather eat a turkey that has been in a cage all day and suffered a horrible life? Okay, even writing that down doesn't make it sound any better.
{Side note: Travis had a lot of fun, however his co-workers friend was the only one who got a turkey, and ended up giving some of the meat to us. Trav was a little disappointed that he didn't get his own turkey, but I'm sure they'll be more turkey adventures in the future.}