Tatum and Trig went to get their teethers cleaned and it was so weird to come home without having them to greet us. The house was so oddly quiet. The entire day, we kept thinking about them because anytime they are put under anesthesia we worry. Trig had more work done than Tatum, but Tatum was so confused and not himself for the rest of the day.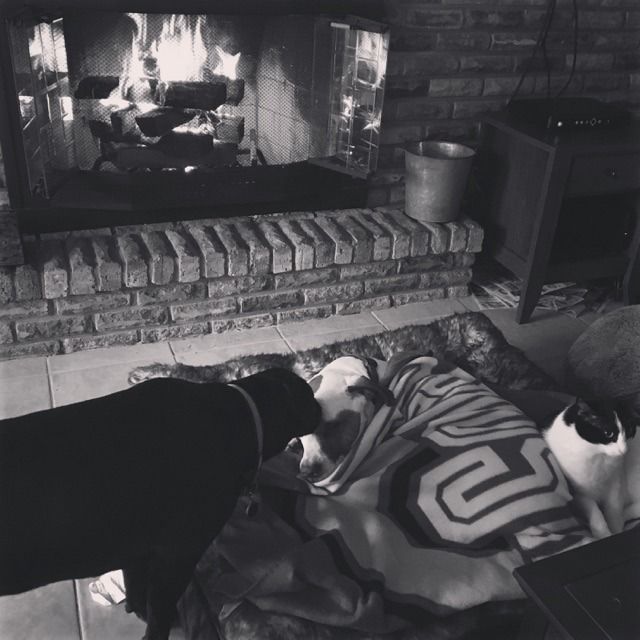 Trav spoiled him by putting a bed in front of the fire and wrapping him in a blanket. Even the fur babies were worried about him. Trig gave him lots of kisses, and even Jax cuddled next to him. Later, they were all laying next to each other.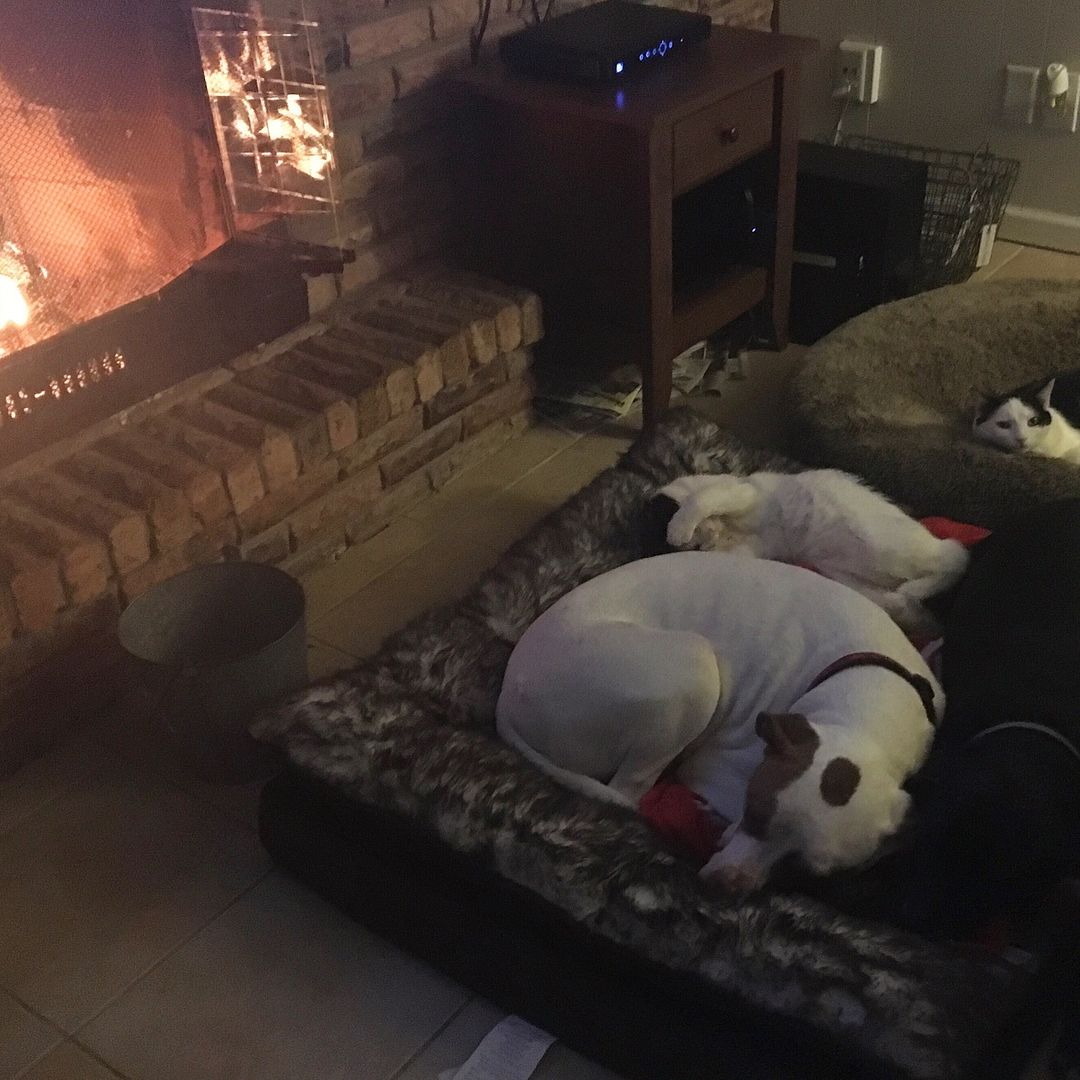 Trig had to have a tooth removed that was fractured all the way to the root. A nerve was connected to his eye, which could explain his eye problems we have noticed for a while now. But now the two brothers have the same missing tooth. Could they get any cuter?