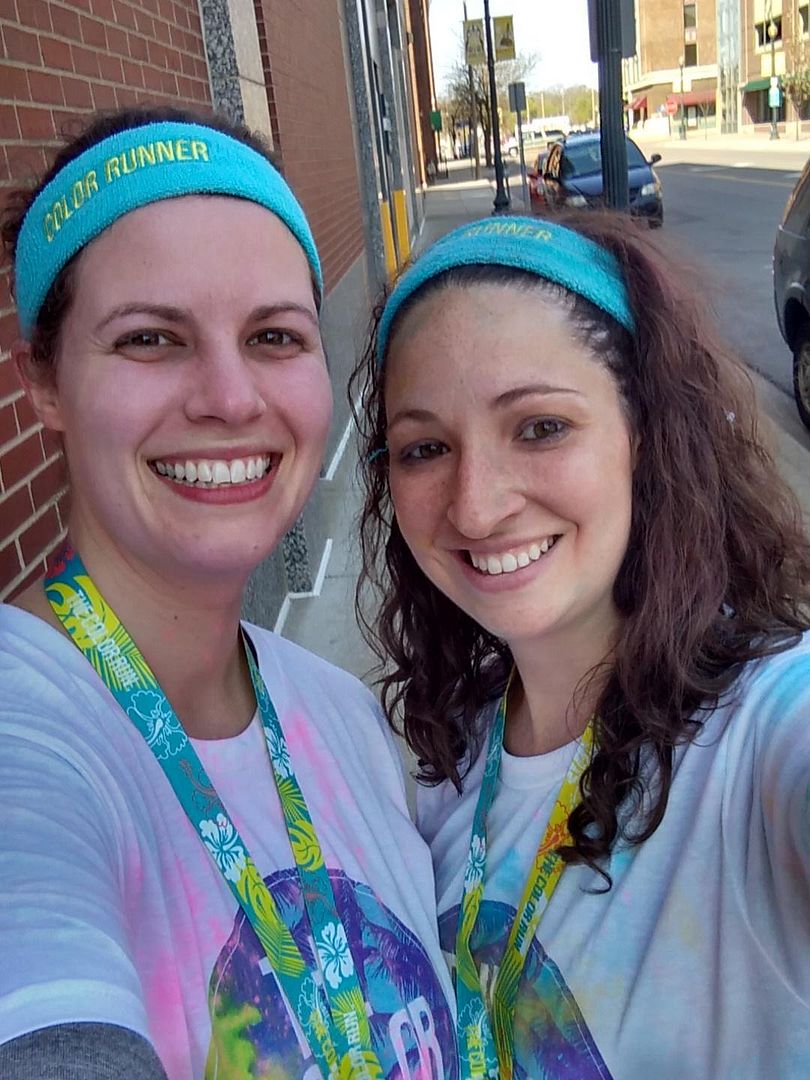 Carrie asked me to join her in the color run, without actually running. She knows me well, haha. So I couldn't resist since I had so much fun doing it
last year
(and walked it then as well). Our husbands joked that we shouldn't call it the color "run" but rather the color "walk".
To prepare for this "run", we decided to make our very own tutus. And for a whopping $6 in tutu materials at Hobby Lobby, it couldn't have turned out any better. The tutus made us look ridiculously cute. ;) (Although they were time consuming!)
We actually ended up RUNNING (literally!) more than we ever planned and actually finished the race in 45 minutes! So I like to think that's pretty good :) Or at least that's what I keep telling myself. LOL. And we might just sign up for the next years race, and actually run the whole thing.