I was woken up this morning by sweet chirps outside my bedroom window, this happens a lot, but, today it was extra loud.
Payson has discovered some birds flying in and out of our Spring wreath. I don't know if they are using the sticks to perhaps make a birds nest? But it's little Payson and I's secret, as the others haven't discovered them yet.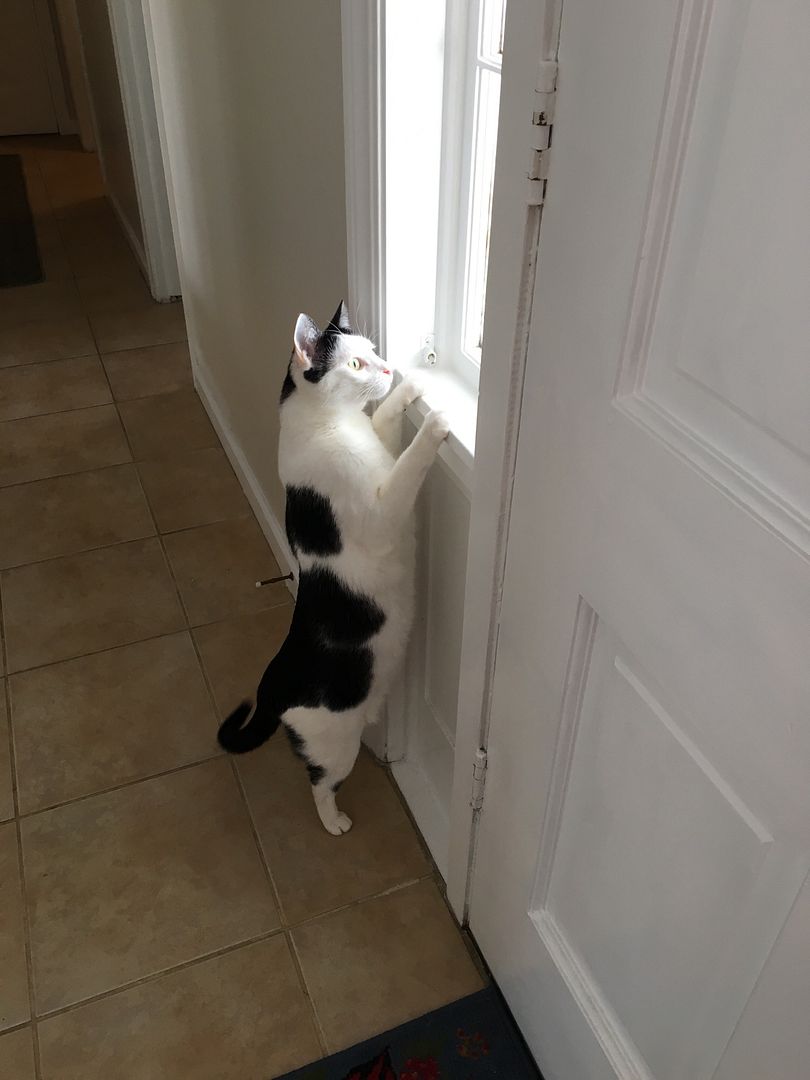 In the back of the house, I heard a loud thump. For a brief minute, I thought a poor bird flew into our window. Only to discover this guy was back. And ready to tease all the animals. Jax is diving into the window trying to catch him. LOL. His nubs is going crazy!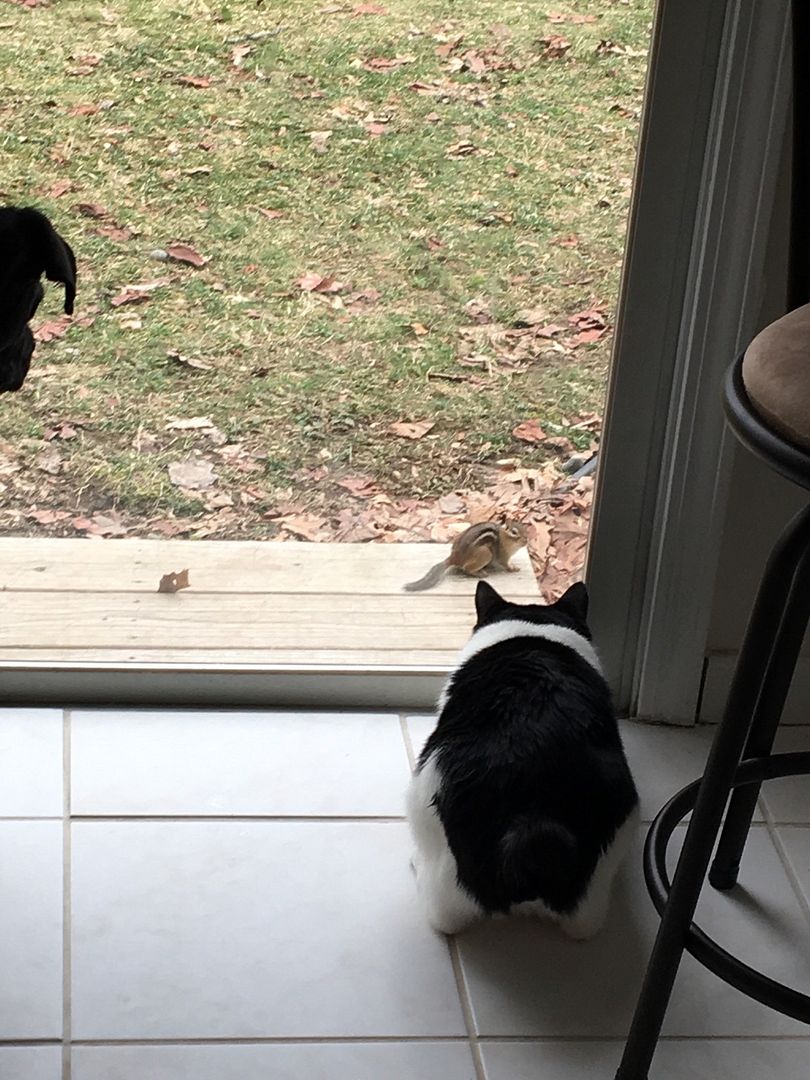 If the dogs aren't outside (because they want to be outside all the time with the weather changes), then they are helping Jax watch the birds, squirrels and, of course, Chippy.
And, as I walked outside, I was so excited to see weeds in the front yard that need to be picked. As I go to pick these, I will regret ever saying this.
What really helped, was this: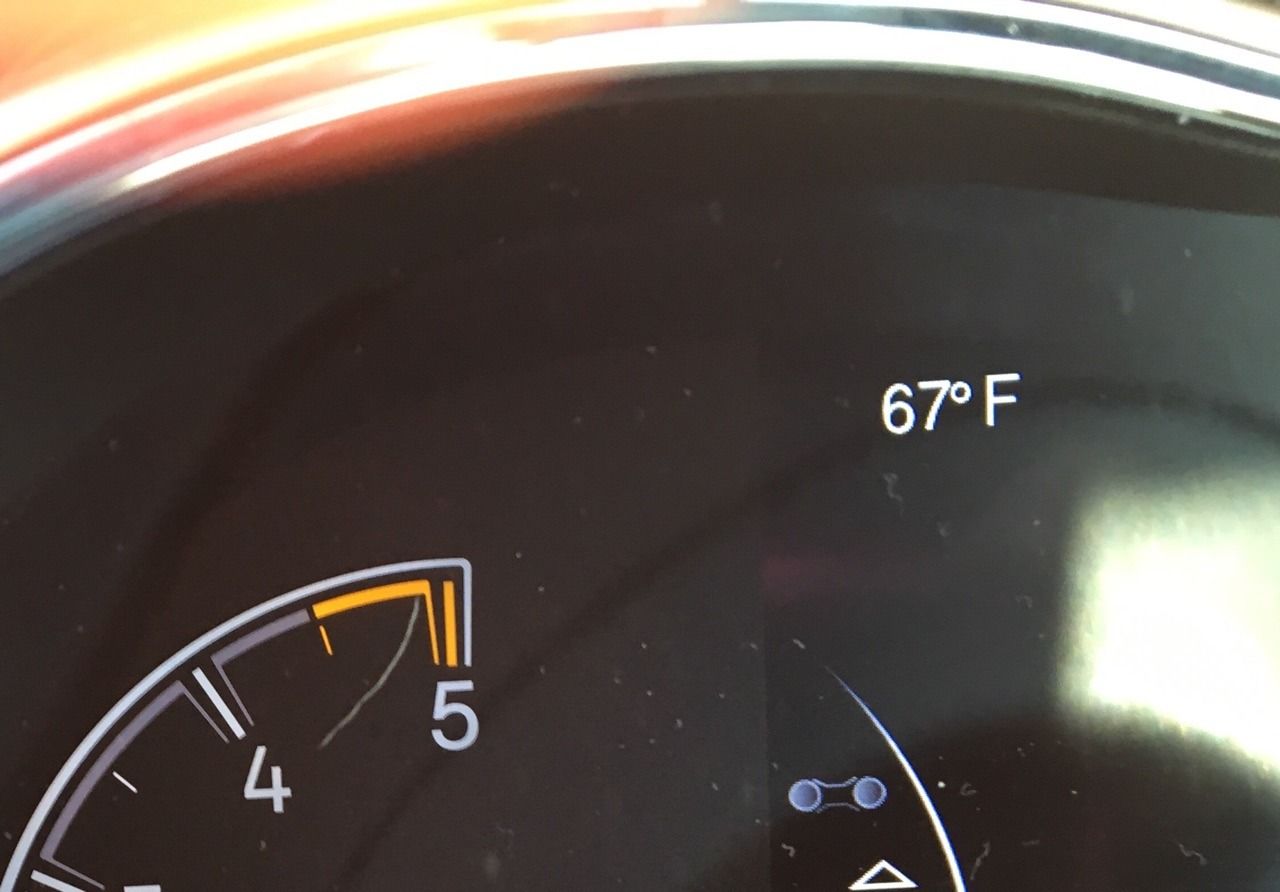 It is absolutely beautiful outside!
Even though it's been a great winter, we are ready for some sunshine, and for the flowers to bloom and to be outside. It's exciting to see all the critters around because we are getting closer! I am really excited for some tulips that Mom L gave us, to pop up (because I've never planted bulbs before!) Spring, can you come to stay now?!