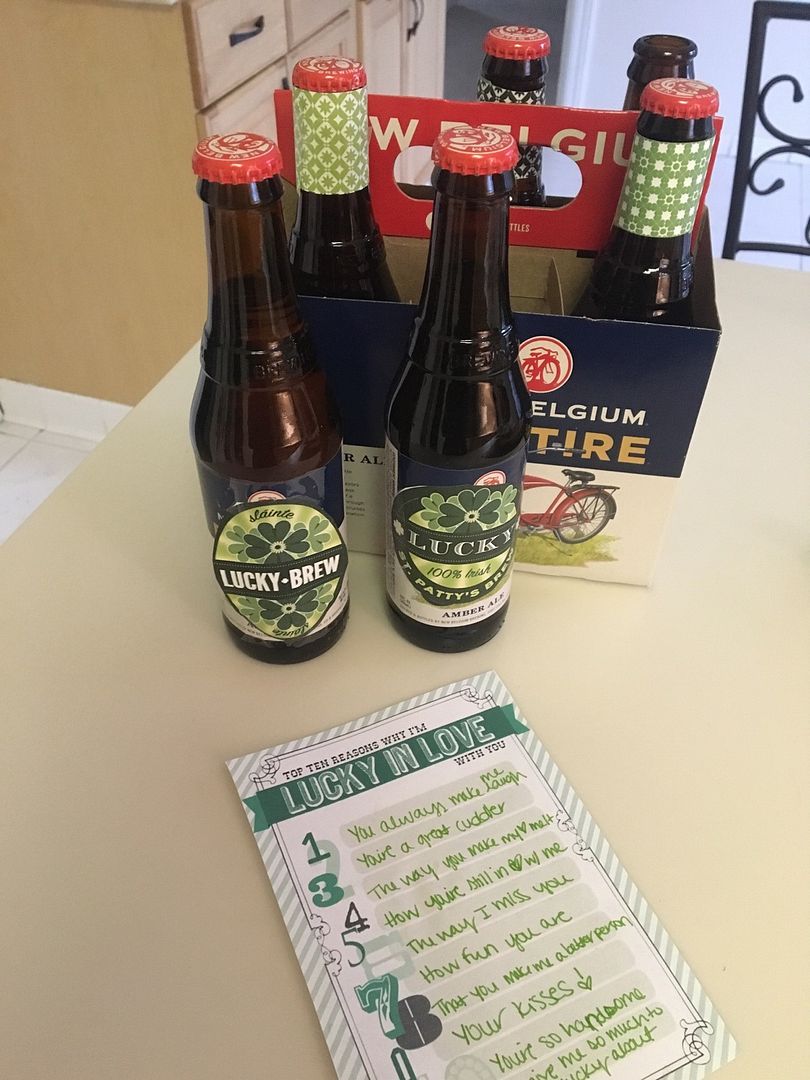 For St. Paddy's Day, I wanted to do something little for Trav that would make his day. I left some reasons why I'm lucky in love, a case of beer, and some skittles (taste the rainbow) for Trav. Unfortunately, I had to go to work, so I wasn't able to see his expression.
When I got home from work, I found this: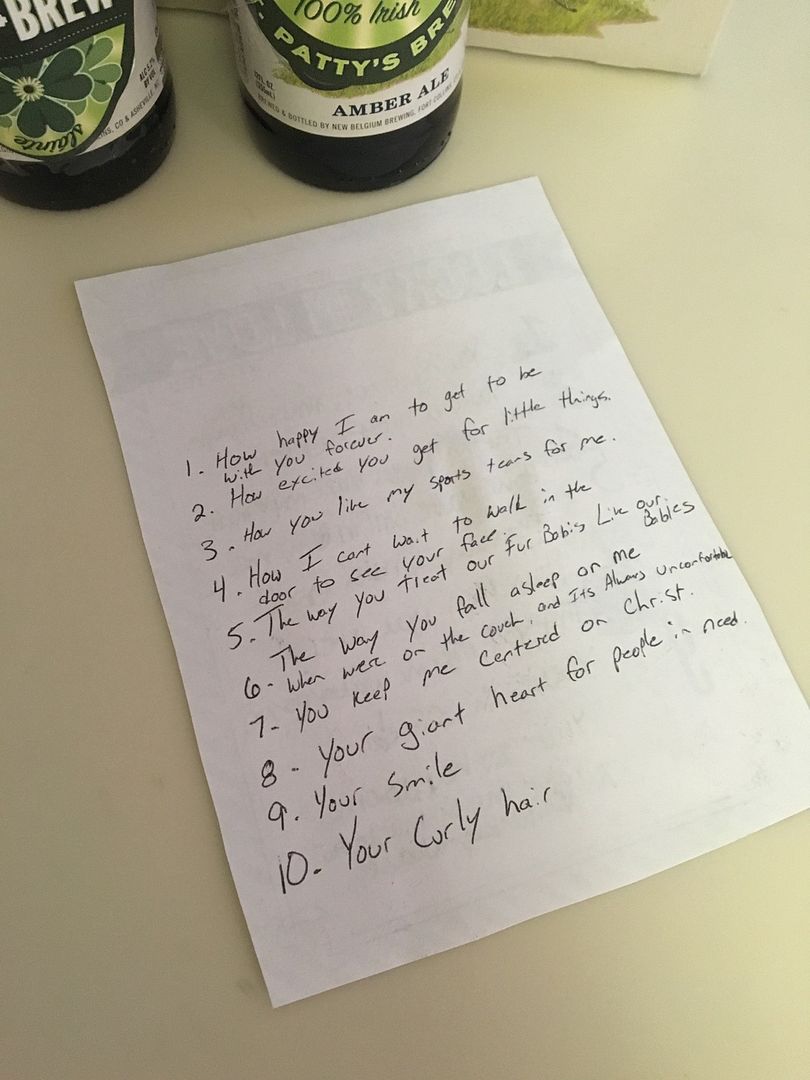 Isn't he the sweetest? On another note: he always outdoes me! But check it out, my curly hair made the list! Haha.