Just when you think the light of the tunnel is near in this fostering process, something happens which lands you 5 steps backwards. As we are now preparing the bedrooms,
we are astounded by what God has done in our life to provide us to this point. We have been so encourage as a couple that this is what God wants us to do in our life.
-As I cried out to God and asked him what he wanted me to do with my life... I received my first call back from fostering.
-One day while I was driving, I felt overwhelmed about this entire fostering thing. My whole drive, I was asking questions about if this was really something He wanted us to do because we have no idea what we are doing. As soon, as I got to our hometown, there was a rainbow in the sky.
-Sometimes we wonder how we are going to pay for some certain things for fostering, little things come up. Then somehow God pulls, providing little surprises. One time we even won a $200 gift card (which we never win anything!)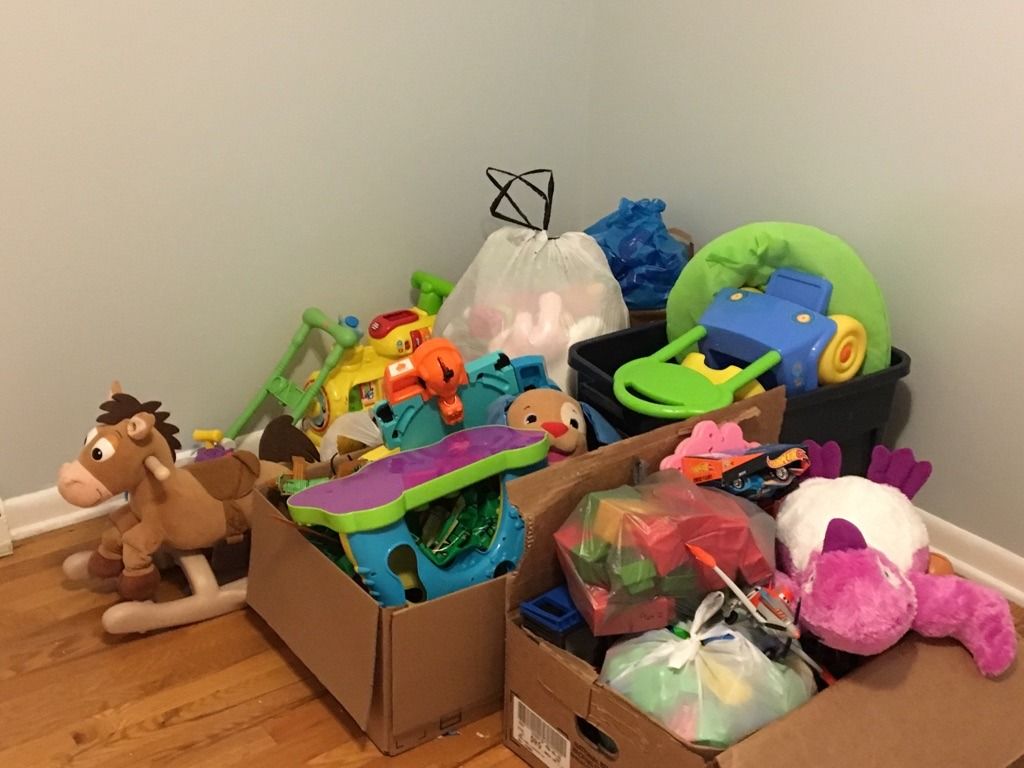 Just some of the donated toys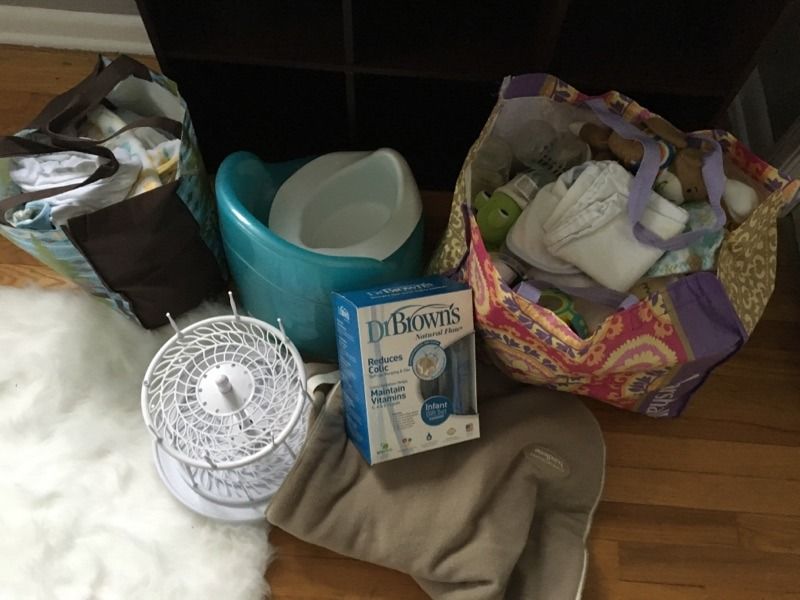 -Our neighbors and friends have been truly wonderful. They have help by donating toys, clothes and some items we might need along the way. They also help with advice, and have been incredibly helpful!
-We bought a twin mattress, and was about to buy the frame, and got a call from Big Lots asking what color we ordered. The next morning, our neighbor asked if we wanted a twin bed frame. So we were able to cancel the order and get the sort of bed I was originally looking for! :)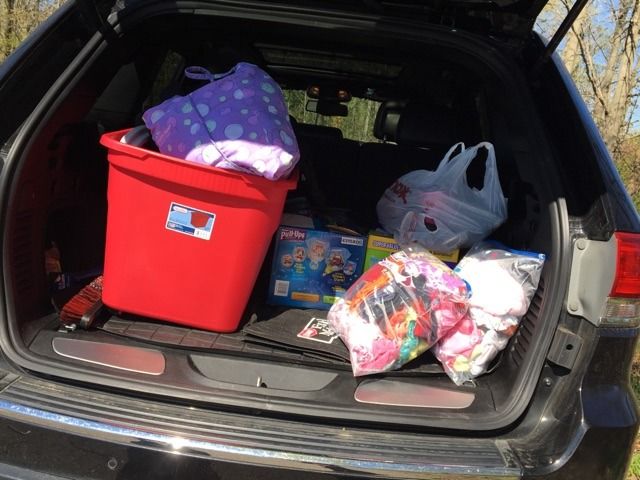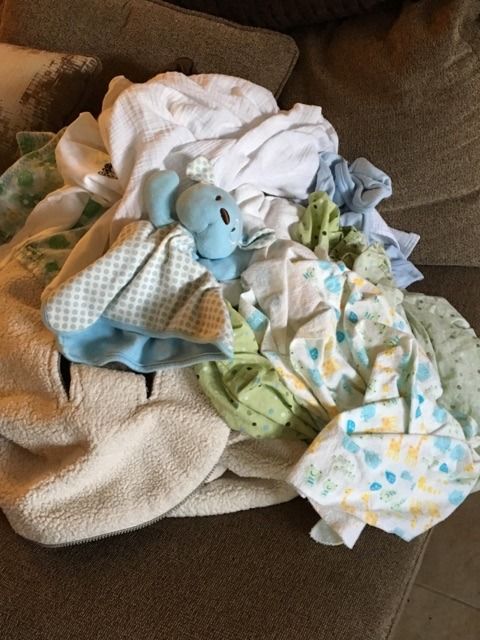 -Complete strangers met up with a friend to donate items to help us out, even a Mama Roo (which will be great if we get a drug baby!) It's been great to see people from our community want to help out. I have been doing TONS of laundry lately (like a couple of days worth), and I am so excited to see the little adorable clothes of all sizes!
We have gotten so much more encouragement from others, including complete strangers. One of my favorite things was finding this sweet note in a donation bag. Words of encouragement mean so much, because at first, people didn't seem too excited about the whole idea for us. But, even with people you know (and strangers) y
ou learn so many of people's stories about fostering/adoption and you can connect with someone simply because of bringing it up.
Sometimes you hear certain things that you will always remember in this journey that gives you so many good feelings.
Travis doesn't always get so many signs about fostering. But one day, as he was talking about fostering to his co-worker, another woman in the break room was listening. And when his co-worker asked Travis wanted to do fostering, and he explained, "that we feel like there is more in life & it's to help others." The woman in the break room, walked over to Trav with tears in her eyes. She explained that she was a foster child and that she thinks of her foster parents often. Trav said they were both in tears.
Little things can even happen when you're at the store.
As I was returning some Dr. Seuss stuff that I found (I realized I wanted to do another theme in the kids room), a woman behind me, started a conversation by telling me what cute kids I must have. As I explained to her that I was about to foster and we didn't have any kids yet, she said in a sweet loving voice, "You're going to be such a good foster mom. I can tell you are going to spoil those kids. I already know." And she proceeded to ask me what their ages we would take, what gender we wanted. She even asked if I was married, and I think she was just impressed that a young married couple has been wanting to do this for a while now.
More and more people ask questions because they are curious about our journey, but what really surprises me is how many people have thought about fostering. I hope that we are able to answer their questions and give them some encouragement as well.
"You were born with the ability to change someone's life. Don't ever waste it." -Anonymous