I never take my wedding ring off. I get it dipped every six months to and get it inspected. Sometimes every month, or every other month I would go in and get it cleaned. This year has been so busy, that I simply forgot, and when I did remember, I was like, "Oh, I'm still in the process of painting, I can do it later."
Well later happened.
And it wouldn't come off. I tried all the tricks in the book: Windex, ice cubes, and even dental floss. It wouldn't budge. Then I finally went to my friend who is an ER nurse.
This was part of the process. My finger turned a slight shade of blue after this, but she managed to get it off.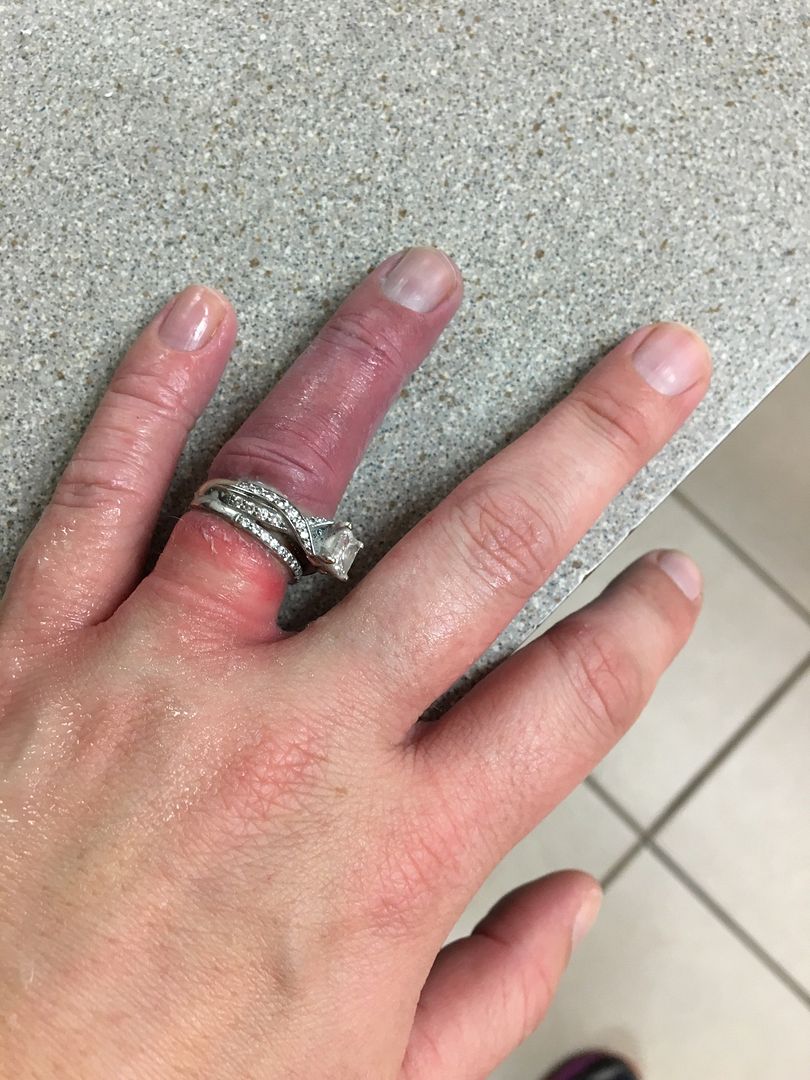 Don't worry all is good now and my finger is still in tact :) Now it just needs to get cleaned and probably resized. LOL.
Ladies, make sure you take those rings off once in a while. I learned my lesson.