Brittany couldn't wait until the day she turned 21. 21 is a big year for everyone, so she couldn't wait to celebrate with her friends. However, Brittany is not really a drinker. And the last thing I wanted her to get drunk off of her butt on her big day. So instead, I surprised her with 21 Acts of Kindness.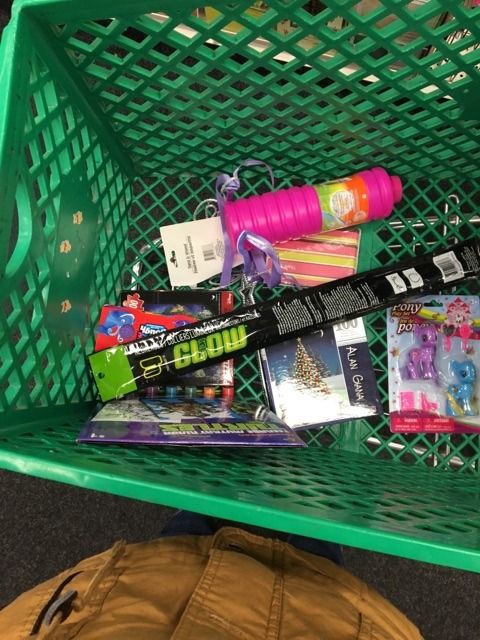 Brit and I started off at the dollar store. We bought some toys to donate for what was going to be Toys for Tots. However, when we went to check out, they were collecting toys on behalf of the soldiers. So it worked out perfect, and we just left them with them. We also left a toy behind for a child who would come in the line next. :)
While we were at the Dollar Store, Brittany hid dollars in the toy section for kids to find.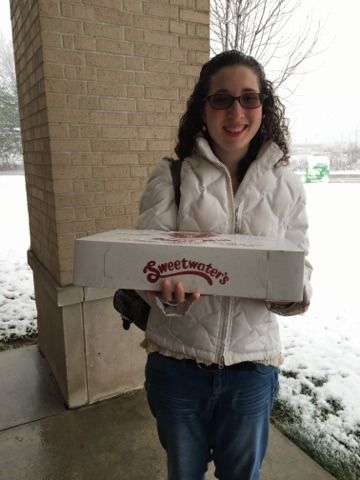 Brittany dropped off donuts to firefighters. She was soooo excited about this because she wanted to see cute firemen. LOL ;)
Balloons were dropped off at the hospital, along with crayons and coloring books for kiddos.
Money was put on the vending machines, for people who might of needed a snack.
We went out to lunch and left a generous tip. Brittany included a thank you. :)
We then headed to the nursing home that my grandma had stayed. They were so sweet to my grandma, that we dropped off some goodies to the staff. The residents were in the middle of music time, so we stayed to hang out for a bit. The residents got twirl things, while they listened to music and kicked around a ball. The woman who sat next to me was so sweet. She kept wanting to eat her red wand and asked me if it was candy. "Are you sure it's not candy? If you weren't here, I'd try it! It sure looks like candy!"
In between, we went to go donate blood, but I should have checked with Brittany first. She has never donated blood before, and just the thought alone of being poked scared her to death. I was going to donate blood with her, had to take a test, and because I had a TB shot the day before and it hadn't been read yet, I couldn't donate either.
We didn't realize it, but we started running out of time. We ran to the animal shelter to donate. (The stack of black bags in the bins are the items we donated.)
I stopped to get gas while we picked up some lottery tickets. Brittany handed them out. You should have seen the people's smiles and how generous they were. They even asked if they won big if they would have to share. LOL. Brittany is shy, so to watch her interact with people where they were both laughing was a lot of fun.
Brittany stopped for a coffee break. She paid for the person behind her.
After this, we weren't able to get everything done because Brit had an apt to get her hair done, while I had to get back to the house to start decorating.
21 Acts of Kindness for Brittany's 21st Brithday
1. Leave $ in kids section of store
2. Buy a toy for child in line
3. Give random person compliment
4. Drop off crayons, coloring books, word searches for hospital waiting room
5. Drop off balloons for child in hospital
6. Leave $ on vending machine in hospital
7. Drop off donuts at fire station
8. Pay for someone behind you
9. Leave a generous tip
10. Donate blood
11. Get food for animal shelter
12. Buy gift for mom
13. Donate items to Habitat for Humanity
14. Leave $ for games at arcade
15. Donate toys for Toys for Tots
16. Give flowers and thank you to pastor & wife
17. Give someone a hug
18. Give cookies for nursing home staff
19. Visit with residents of nursing home
20. Buy lottery tickets for people at gas station
21. Thank you to mail person