Earlier during the day, Brit did 21 Acts of Kindness (well we were hoping to do 21 things, but ran out time).
The weather started to get bad, so many of the friends who were planning on coming, canceled. However, some of our two favorite people, Hannah and Shannon came to celebrate. :)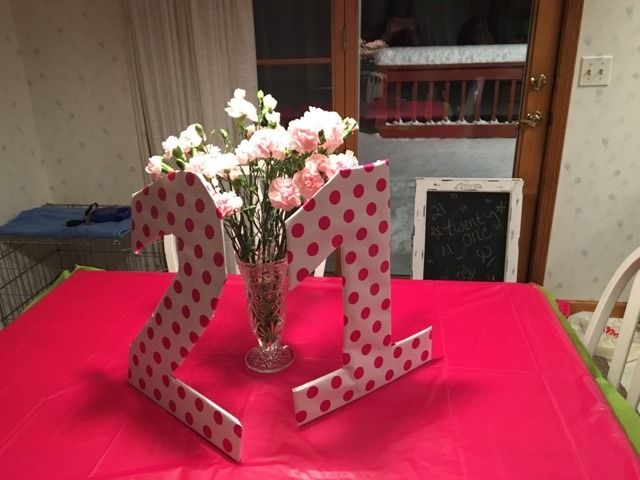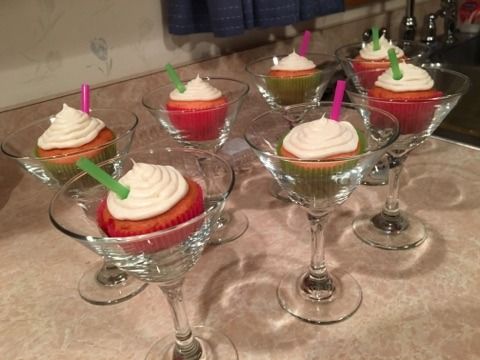 Mom made the cupcakes, and Hannah came up with the idea to put them in glasses and decorate them
as drinks :) Hannah frosted the cupcakes and cut up the straws.
Since the selfie booth was such a blast at Lisa's wedding, we attempted to make one. Hannah was sweet and made the cutest 21st pink and green banner. My dad cut out the numbers 21 out of a cardboard box. :)
After all the pre-gaming (if that's what you would call it, lol) We headed out to dinner. Brittany ordered her first margarita! Afterwards, we took her to another bar afterwards. :)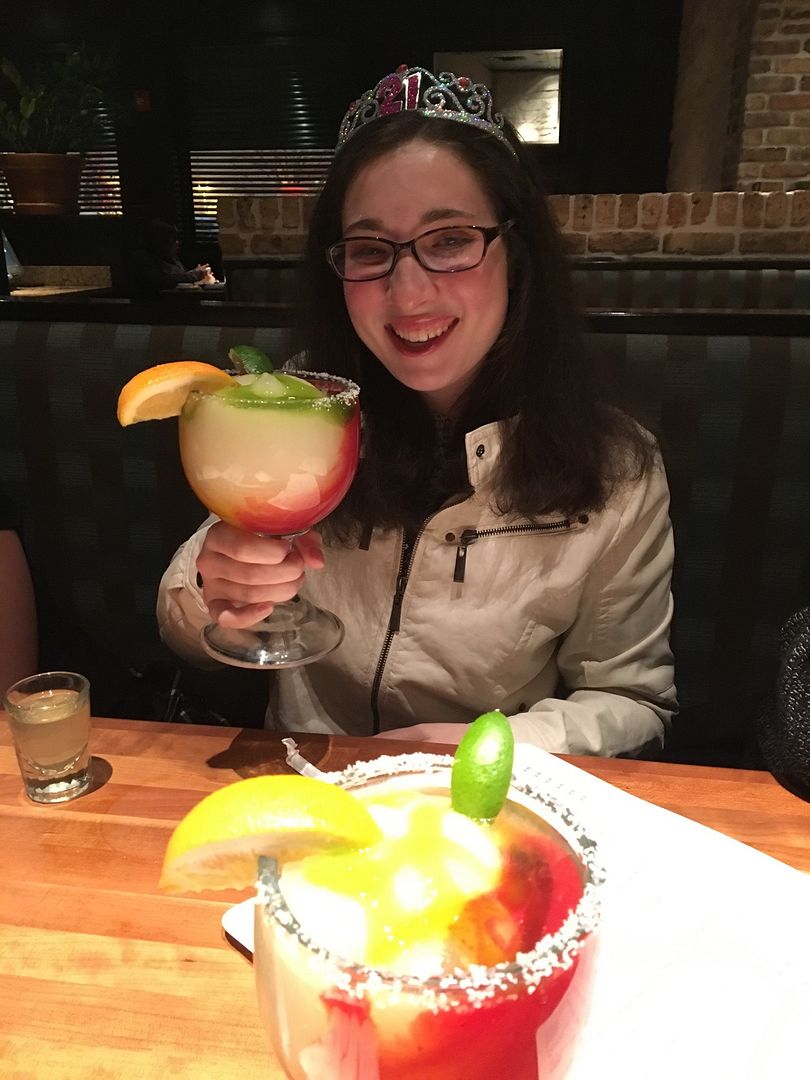 Brit had a wonderful time celebrating her big 2-1 birthday!!