*Pics taken from friends*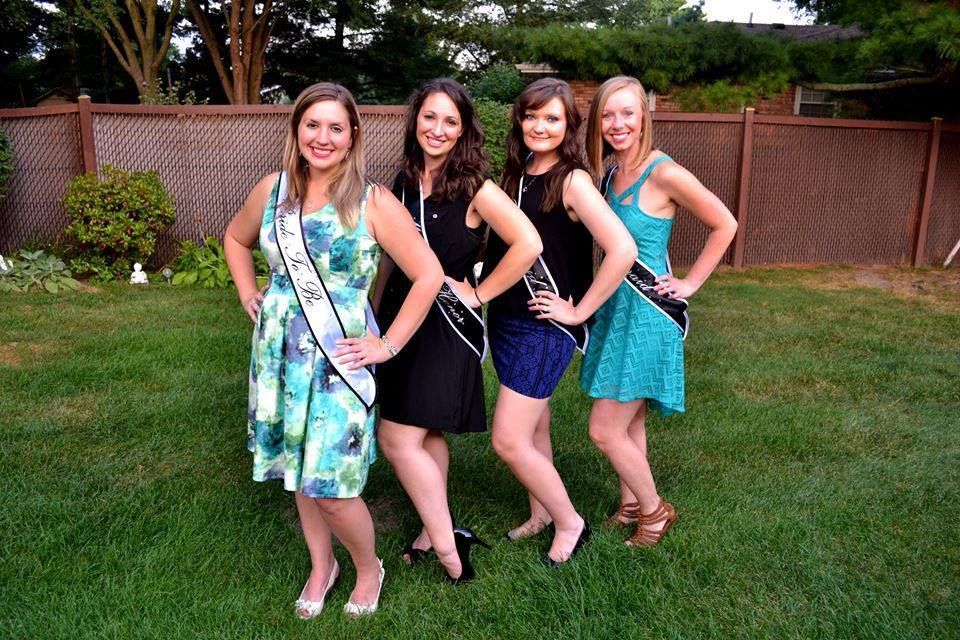 My dearest Lisa had no idea what she was getting into that night!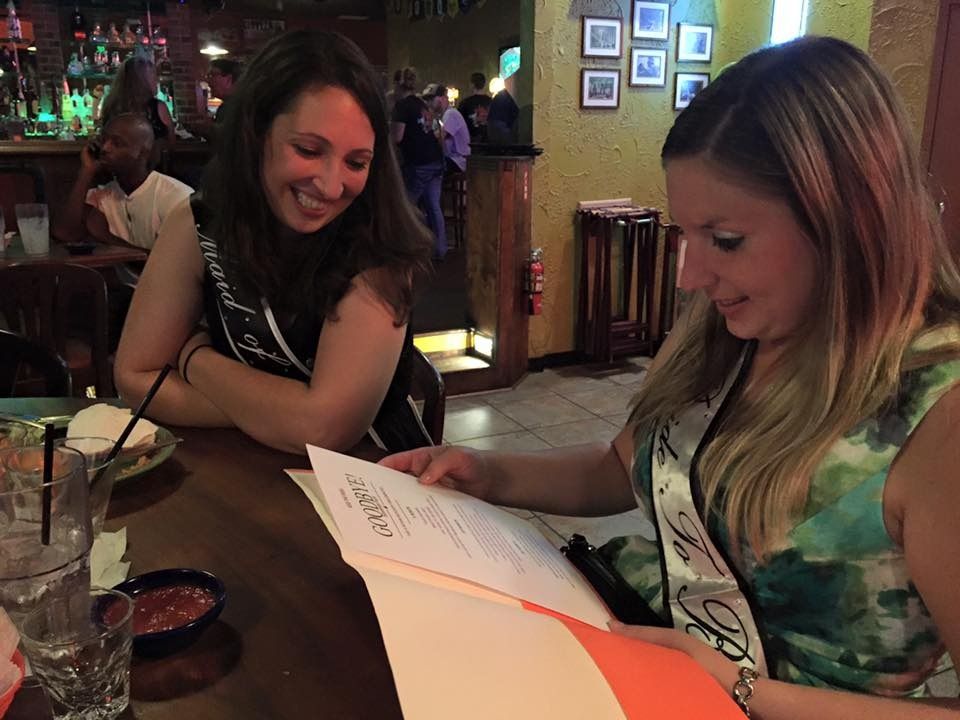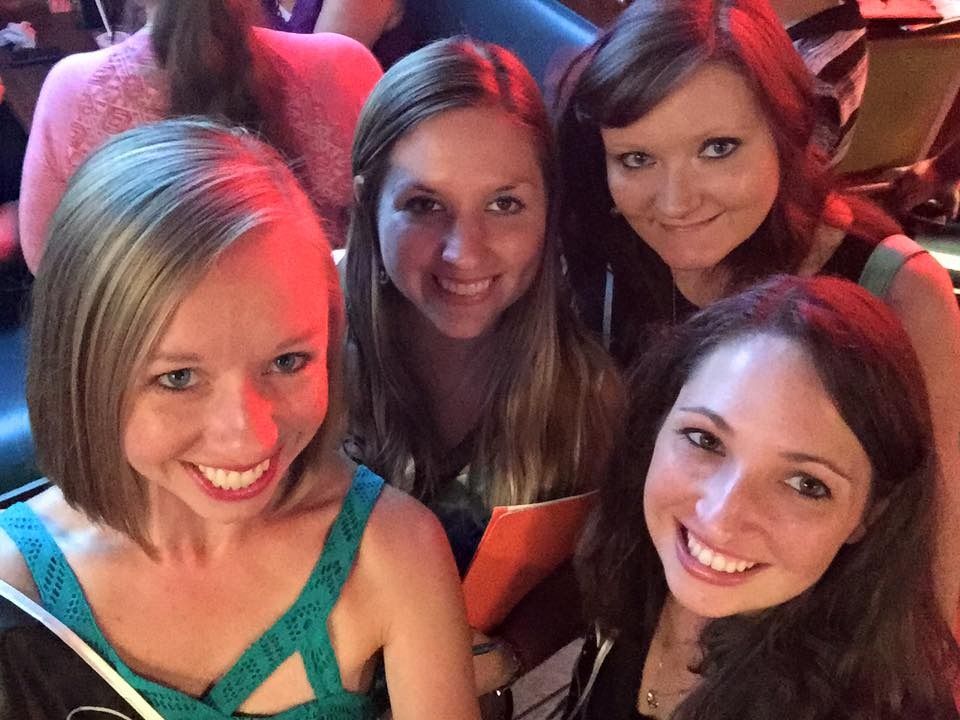 When telling her she was going to have to complete a scavenger hunt, she was all about it! That's one thing I love about Lisa, is that she is NOT shy. If this was for me, I would be terrified, but with Lisa, we knew we were in for a fun night and she would be up for the challenge.
Lucky for her, she had her selfie stick in her hands, and had people she knew who was eating at the same place. So they sang to her.
They answered questions and gave everyone lots of laughs, while Lisa was checking off of her list. It made things a little too easy (we should have guessed that there would have been someone at the restaurant that would know Lisa.. after all, she knows everyone!)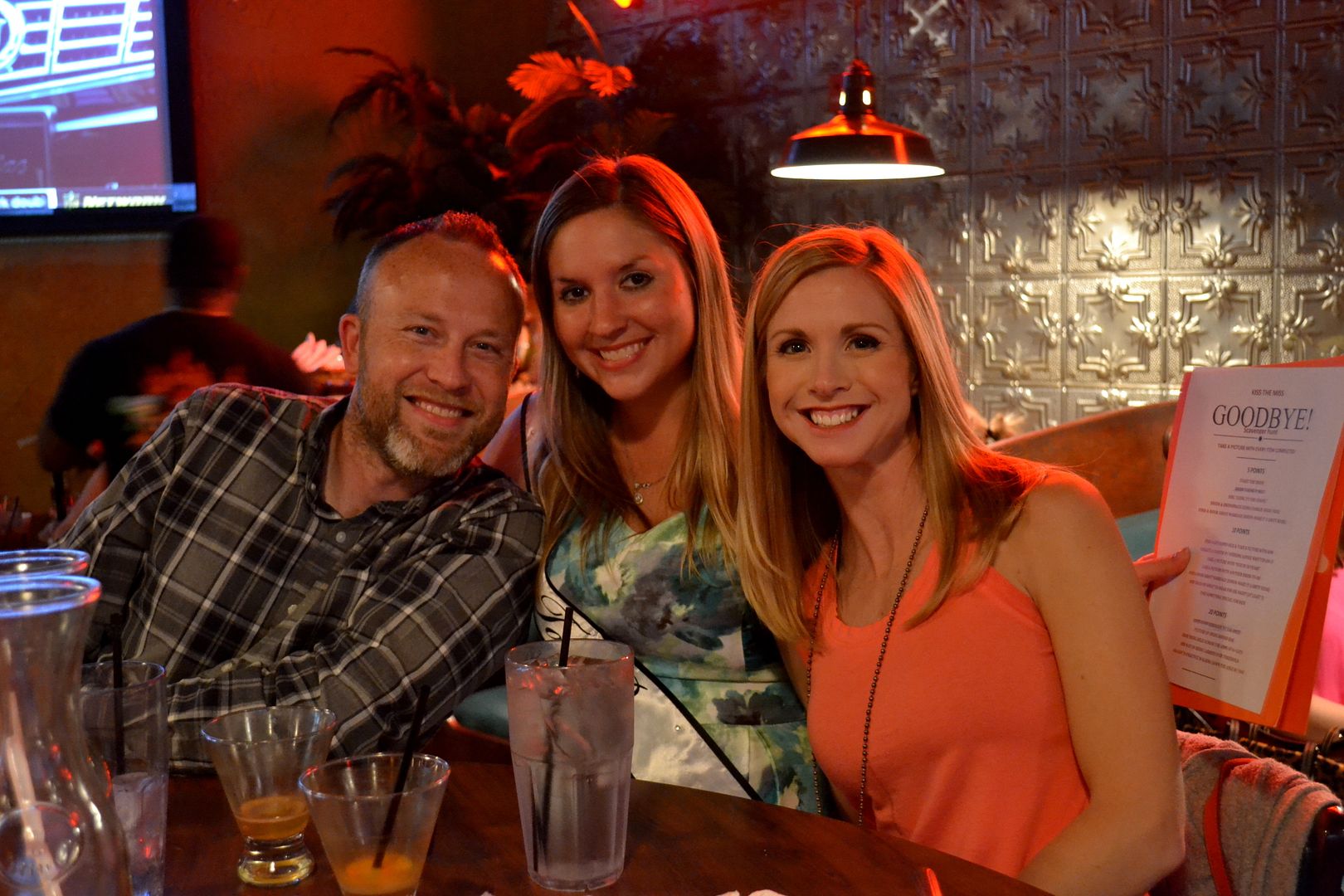 So we ended up going to a couple of different other places that we wanted to check into. We checked into a couple of different places, even hitting up Barnes & Nobles.
Then we hit up a local bar. Where, we took a couple of shots. Thats where a lot of the fun began. Lisa lucked out being able to check everything off of her list. Even finding a guy named Nick, and a guy who had a tattoo with her name on it! Hahaha!
And apparently we were told that guy in the middle is a guy
from 3 Doors Down? He's a drummer or something?
We tried looking him up, but we're not sure.
We had such a great time, that the poor maid of honor, ended up getting sick. Hahaha. (Although, I really just think it was the food). LOL.