We miss our fur babies so much. We have been so thankful to Grandma who has been watching them since March. In March, we put the house on the market, and our realtor told us that all the animals would be overwhelming for people looking at the house. Could you imagine walking through a house with dogs kenneled up, or cats roaming around? Even with my love for animals, if I was looking at a house, I would focus more on the animals rather than the house. And there is a lot of people who are terrified of big dogs. LOL.
I'm so glad Grandma has been able to step in and take care of them, rather then them having to go to a place where they would have to stay in kennels and hardly get out. Could you imagine how much that would cost for two dogs and two cats for months? Holy moly!
Grandma is used to having them come and go, but when your not used to having 4 animals in your house for months, it is a lot to take on. These sweet babies can be A LOT of work. She loves having the animals around so I don't think she minds. I think she will even miss them when they are gone.
Plus, they have been SUPER spoiled while they have been staying there. They go on long runs together, there is usually someone at the house at all times, they have a big size back yard, etc.
Honestly, I don't know if they will want to come back with us... Hahaha.
Tatum can hear us, but is choosing to ignore us since
we're not physically there. Trig was a good boy and listened.
Although, he was a little confused.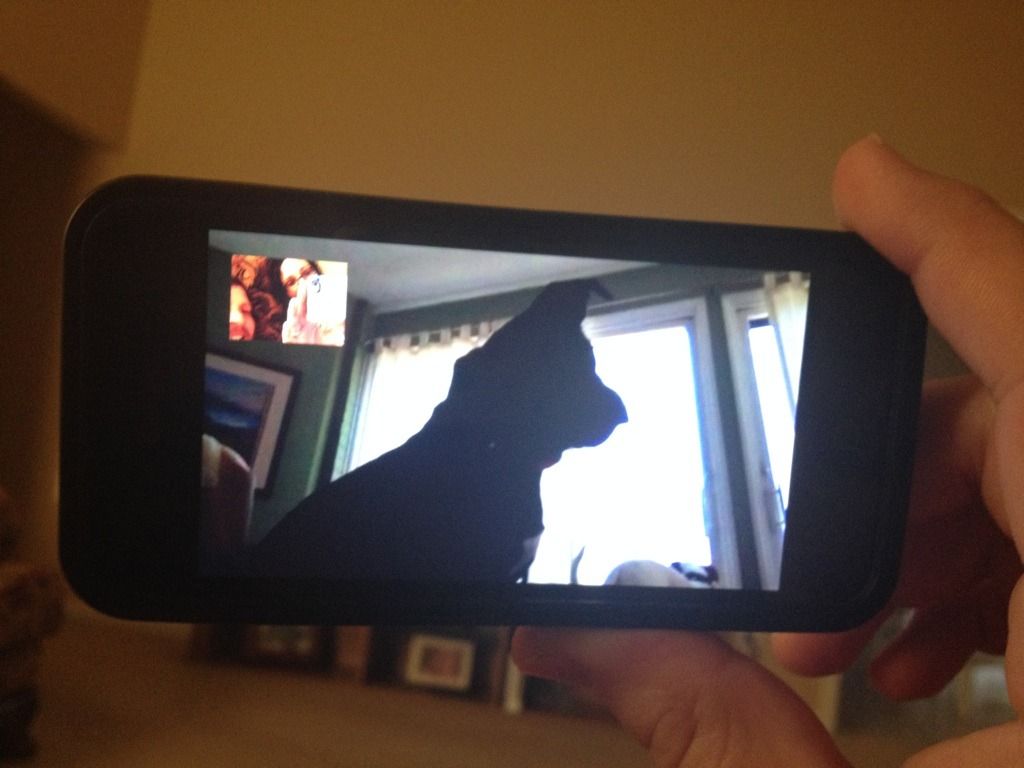 "Mom & Dad, what are you doing in there?!"
Little Payson and Jax wanted nothing to do with us.
Thanks momma L for taking care of them :) We truly appreciate you watching our babies - there is no one that we would trust more.