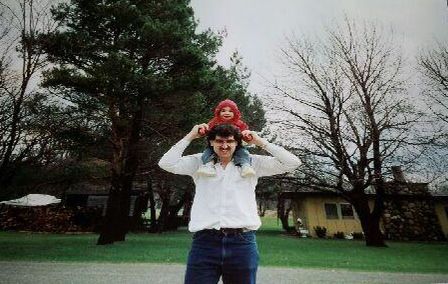 My mom was telling me the other day that they found a picture of me when I was little. I was surprised she sent it to me, and in turn, I sent it to Travis.

Travis kept telling me, "You are the cutest little monkey in the world!" And then later, "I seriously can't get over that pic and how cute you are." LOL. He makes me blush.

But the fact I can't get over: how much hair my dad has! LOL.

One thing we agree on is that when we see pictures of each other, all we want to do is just act like a parent with a child. :) I don't know if that's normal, but we just can't help it!