Knowing Trav was going to the DR, and that I wasn't going to be spending much time talking to him (a phone bill would be outrageous) or that I would be texting only a few times, I knew I had to send something with Trav that would remind him of me.
So I got on Pinterest because my creative juices aren't flowing, got out extra pieces of scrap paper, sat down and made love letters for every day that I would not see him (and one for the day that I got to see him).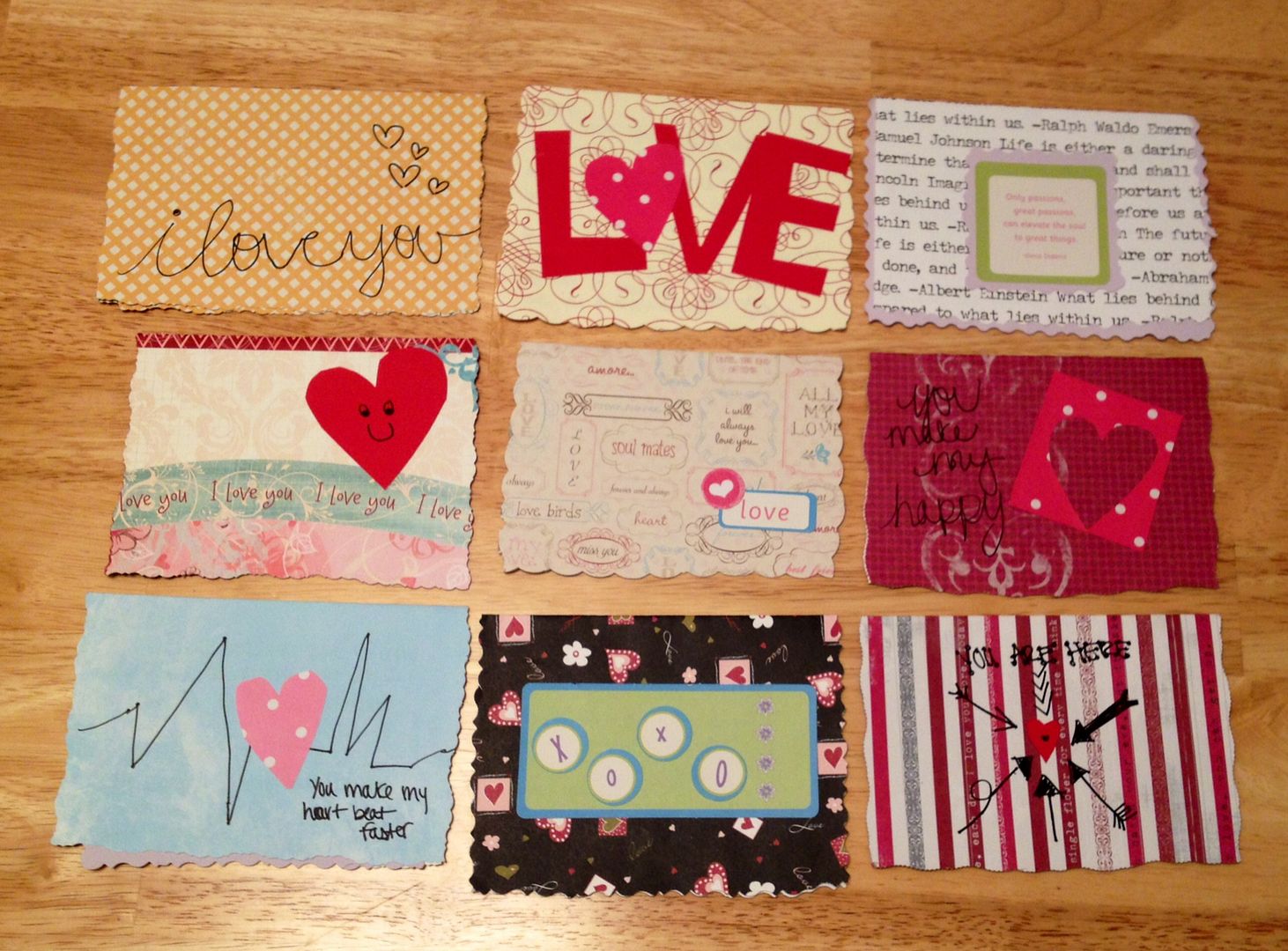 I think Trav felt bad after realizing that he had homemade letters for every day while he was away, he felt like he had to do something else. I had no idea that when I got home from Indiana, there would be notes for me too.
Actually… more like a scavenger hunt.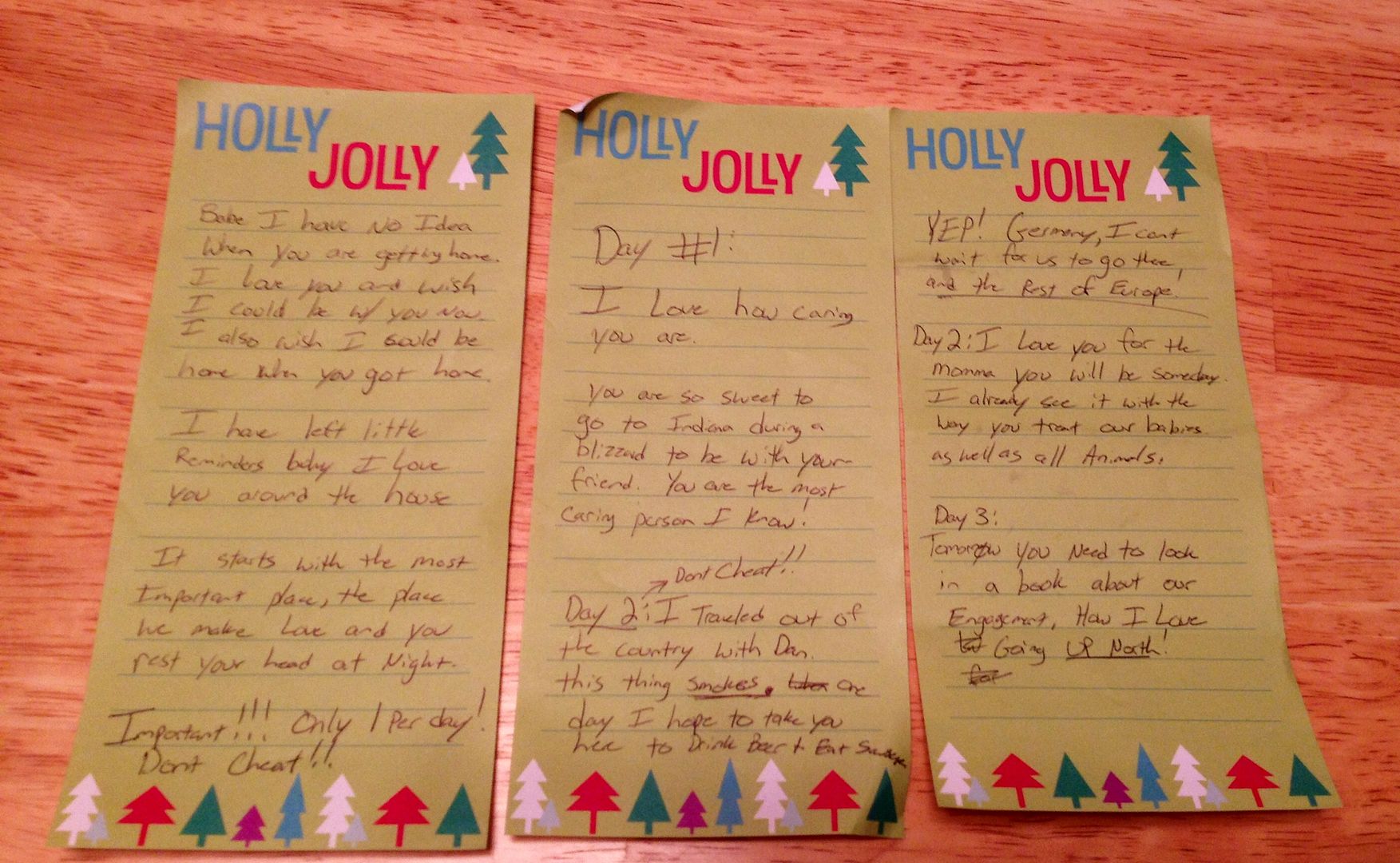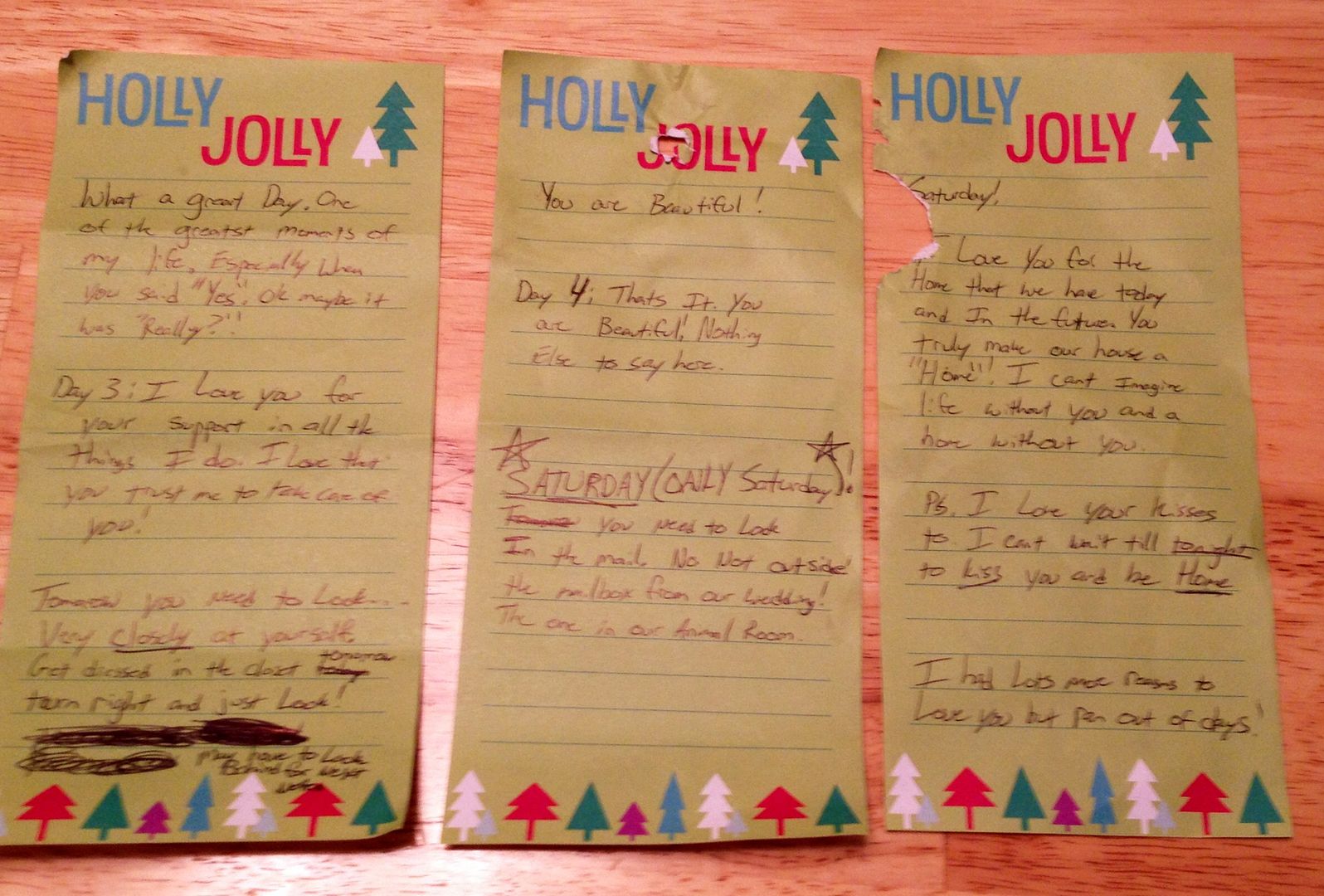 (please excuse some of the half bitten last note thanks to Jax who thought it would be amusing to eat the paper and then play with the others).
Thankfully he knows me well on not to make the clues to difficult, and made them all pretty easy. Well except the closet clue.. haha, but that's a different story.
But, he sure does know what to do to make me smile.
Aaahh, I can't stop blushing. How did I get so lucky?