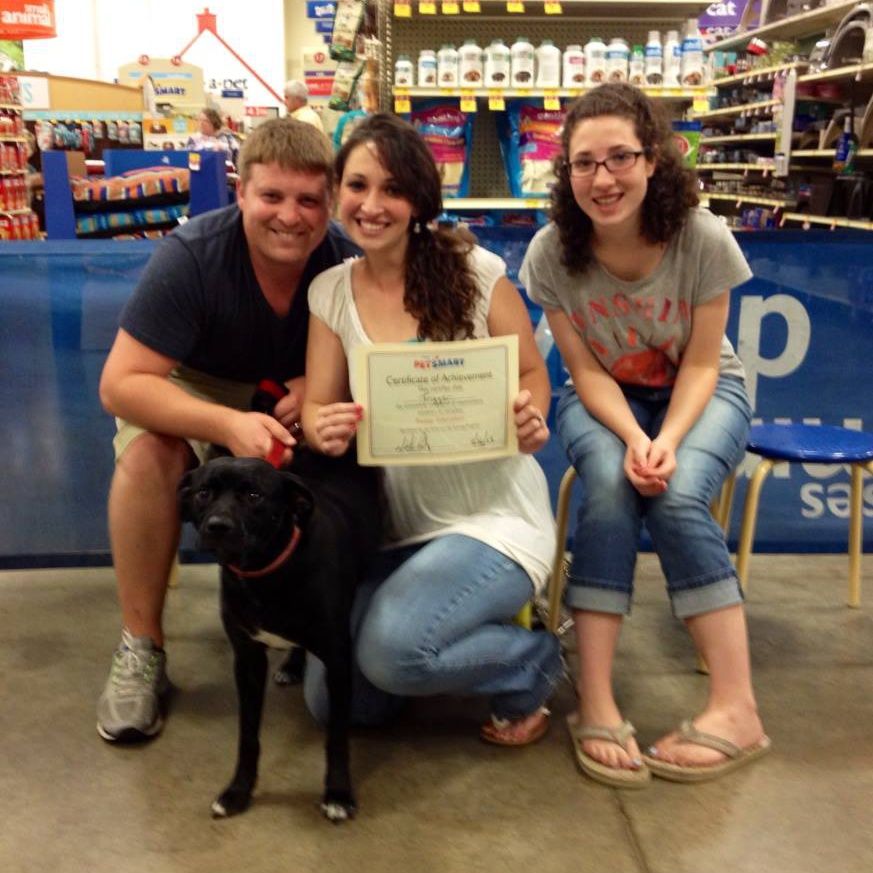 On July 16, 2013 - Trig did it!
...He GRADUATED!!!!….
That means he's one smart puppy! I am such a proud puppy momma!
The only thing is that he's going to miss going to class every week - going into Petsmart, sniffing everything, growling at some of the dogs (at least I can say he's improved - think he does it because he was attacked when he was little by looking at the scars on his face), and getting an endless amount of treats.
The one thing that he struggled with, and still struggles is "lay down". Don't know why that one is so tough. We tried teaching that to Tatum, and Tatum learned it a matter of minutes. What can I say, Trig is not the brightest crayon in the box, but we love him anyways.
*Update: Trig doesn't really remember anything, but I can't really say that I've been working on too much with him. BUT, after taking him different places, people can see a difference in his behavior. He isn't as crazy as he used to be, he listens when called (well, unless he's chasing a squirrel). Lately, he has learned to get in the middle of Trav's foot rubs, where he somehow manages to get my hand to be petting him. That is a trick for him, and that he is proud of, because dad gives him a hard time for that, but Trig still manages to get petted). I guess Dad's going to have to learn a new trick.