Our friend, Noah, texted Travis that him and his wife, Shelly, were coming in town. Travis got so excited and yelled for me across the room, not reading the other part of the text stating that "Don't tell Ashley - Shelly wants it to be a surprise."
It was a good thing though that I found out sooner because I was worried about taking off for my job because it was a last minute decision. I wasn't sure if I would be able to get it off.

You know those things that you would never think would happen? Well - it did. My work place caught on fire. Thankfully, no one was hurt. But because of it, it caused me to be out of work for a month. But due to this mishap, I was able to see Shelly and Noah :) And I'm not going to lie, seeing them, just brightens my day.

When we lived in Arizona, we really didn't feel like we really connected to new people well there. I think it may be because we thought it would be so easy, and we were mistaken. We met Shelly and Noah and they instantly became some of our best friends in Arizona a couple months prior to moving.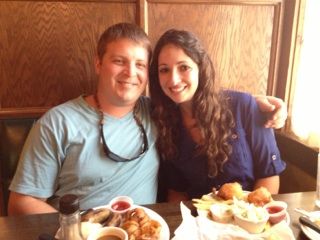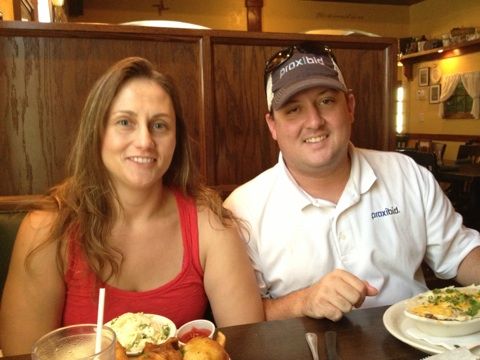 Aren't they so cute?! :)
Noah was staying in Nashville for his job, so although they drove down to stay with us for the first night, we wanted to explore Nashville the next day.
We decided to go to the American Pickers shop to see what it was all about. It was pretty awesome.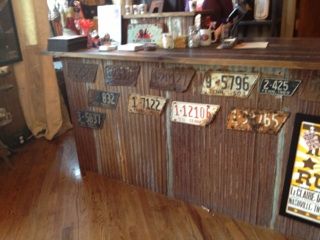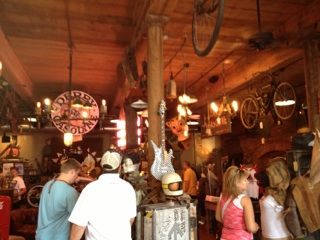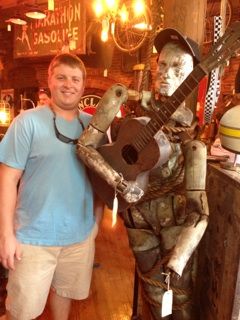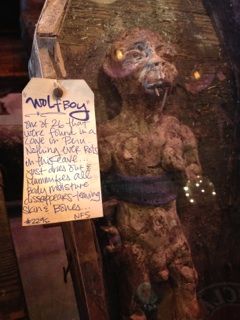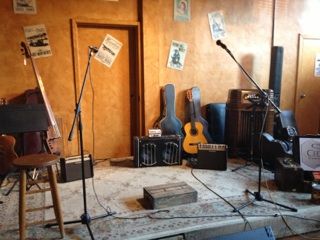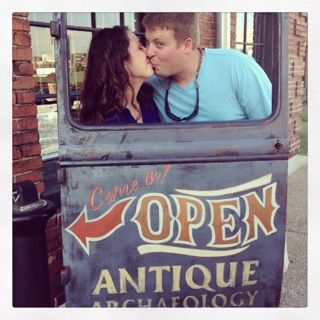 When we stepped outside, we saw this crowd near by. It was one of the Avett Brothers.
We have never been that close to a music video in the making before. And since it's been several months since this has happened, here is the finished product:
We hit a couple more shops, and then went back to downtown. Shelly and I had to make sure we got a picture with the King (of course!)
We ended up going into a few bars to listen to the music. Knowing that the musicians have to make their living off of the tips that people give during their performance, here is a tip on how not to make a tip:
Trav and I needed change. We asked one of the band members when he was going around asking for tips that, "We only have a twenty. We love to give you more, but, we are poor college students. We will give you a five for change. We don't want you to play a song or anything. Just take the five."
Well the guy got pretty upset. He kept asking Shelly what song she wanted to hear play when she didn't really know what to say, because we thought it would be an easy transcation, he kept suggesting songs to her and kept bugging Travis for the twenty dollar bill saying he needs to make a living.
Gotcha dude, we cannot afford to spend $20 just to hear you sing.
Anyways, the guy kept harassing us and wouldn't leave us alone. Finally, after getting fed up, he went on the stage and announced in the microphone that we were "requesting songs and not giving them a tip" and not to mention the pointing at our table was over the top.
Uhhhh... no...
Anyways, we decided to stay. I think even his own band members felt embarrassed about him being in their band.
I realized though, that I am not a big fan of downtown Nashville. Maybe it was just another not-that-great-exeprience? But I'm sure if we go there again, I'll know for sure.