Happy Valentine's Day ya'll!! To celebrate, I'm sharing a story from last year, of loving a fostering animal.

*******

A man with an accent came into work today holding a little gray tabby. With a hard-to-tell-what-he-was-saying-story, at the end, all I heard was "throw the cat away".

It is illegal to dump an animal in the state of Tennessee (from what I have been told). But I'll be darn if this poor little sickly kitty is thrown out.

So I asked my manager if I could take the kitten. She didn't hesitate and let him hide him in the back, where he got food, litter, and water. The whole day at work, I could hear him cry (he was def. a crier - and a loud one at that), but thankfully the other employees would peek in the room to see how cute he was and how he was doing.

I could tell he had a cold, his eyes were watery, his nose didn't look good. I didn't mind fostering this cute little boy, but I def. needed to find a rescue organization. Thankfully, it didn't take that long to find one, but I had to wait until the day that they had their "office" visit, so he could be seen. Until then, I had to keep him separated from the other animals in case he had something. That was tough because Ollie could hear the other animals and didn't want to be stuck in a cage. Thankfully, after I took him into the vet, everything was fine. He was able to take full roam of the house (which he had no problem doing) and loved playing with Jax. Payson stayed at a distance and didn't really seem to care for the "new" one in our home (maybe he was jealous of the new kitten in the home when he used to be one not too long ago?)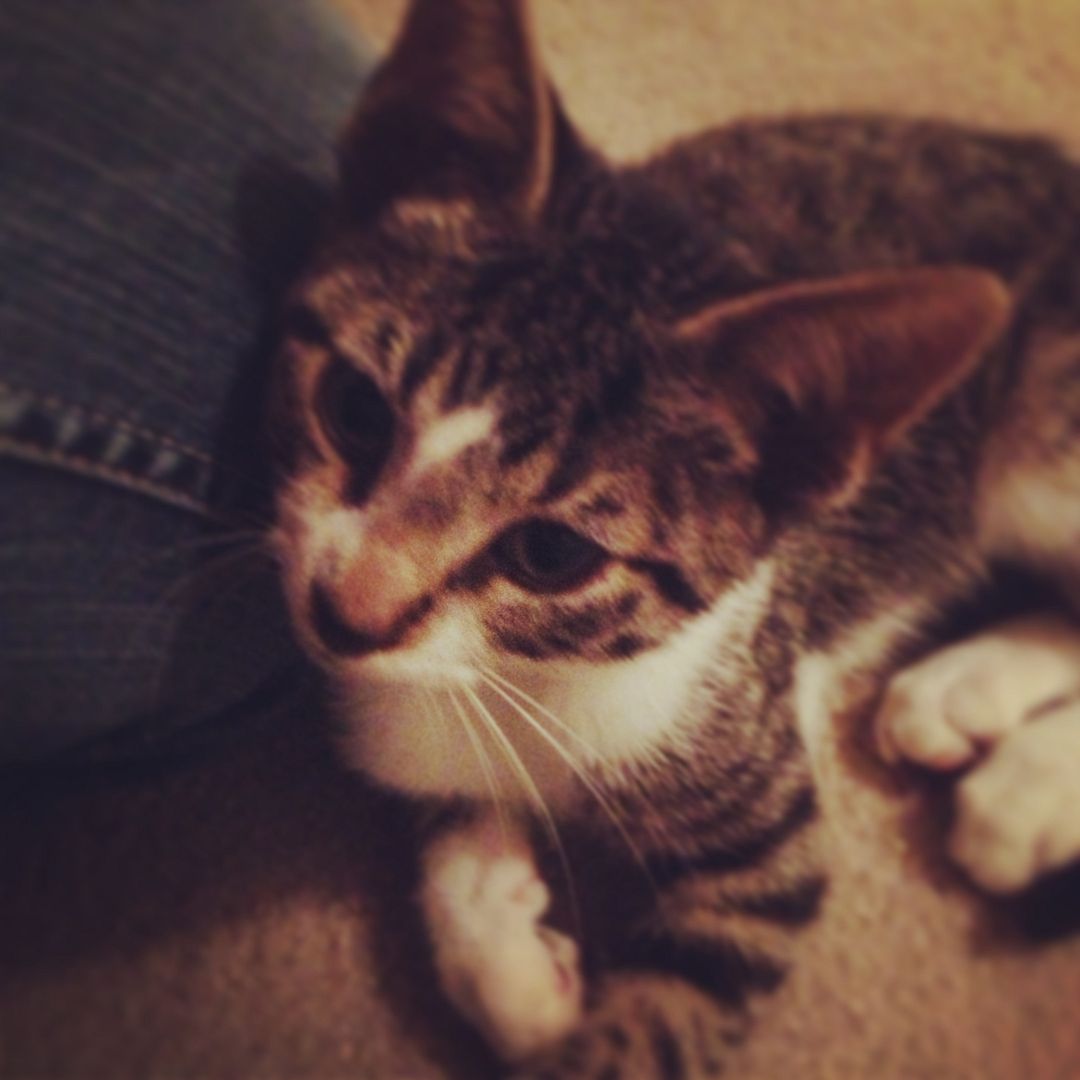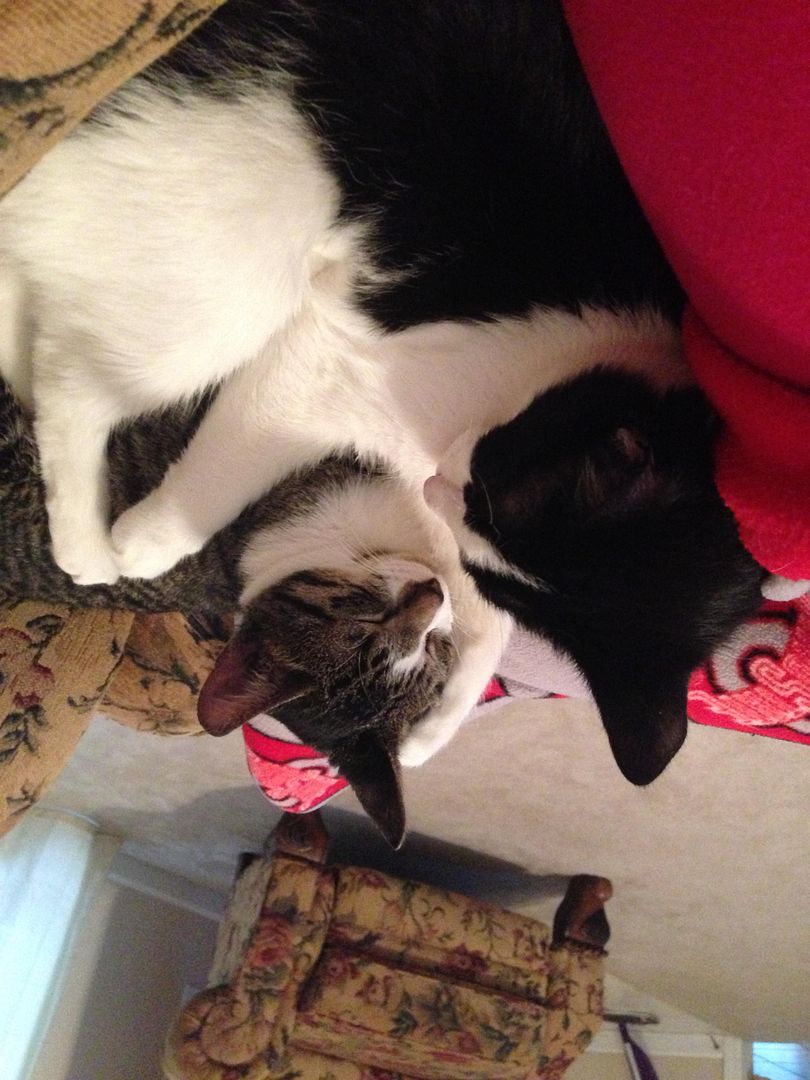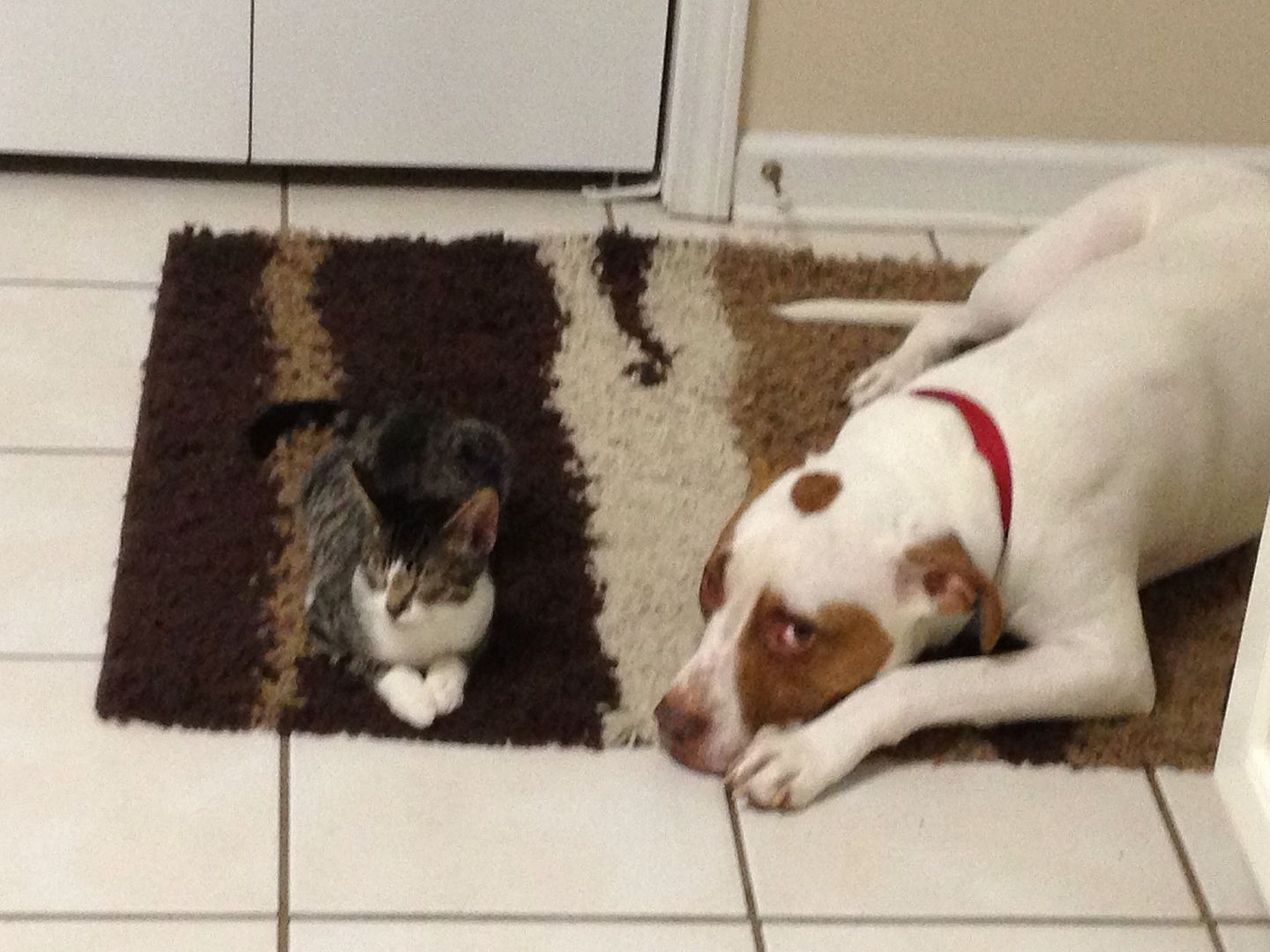 When they finally took Ollie to get adopted through the Petsmart adoption center - I cried. I got so attached to him within the few months I had him. And he reminded me so much of Archie (personality wise) - and a cat like Archie, is what I always wanted since he passed.
...
And I am off - going to make these homemade dog treats (the shelter dogs love them (as well as Tatum and Trig) and I think they are easier than the treat recipe I posted) for a local shelter. And spending my Valentine's Day morning walking some of their beautiful babies and spending time with my own babies.
Then I get to wait until the hubby comes home :) And he's my biggest Valentine! Hope you all have a wonderful day.