Trying to play a catch up game of last years highlights, so I apologize for all the upcoming posts. I like things to be in order, and since I didn't blog for the best part of last year (and I'm trying to keep it that way), please forgive me.

We found Trig a year ago, and although we don't know his exact birthday, or how old he truly is, we guess he is 3 years old (he may be older, but still acts like a puppy). We celebrate his birthday around the day we found him (we think it was) August 25th.
Aren't they so precious? I love my boys! :)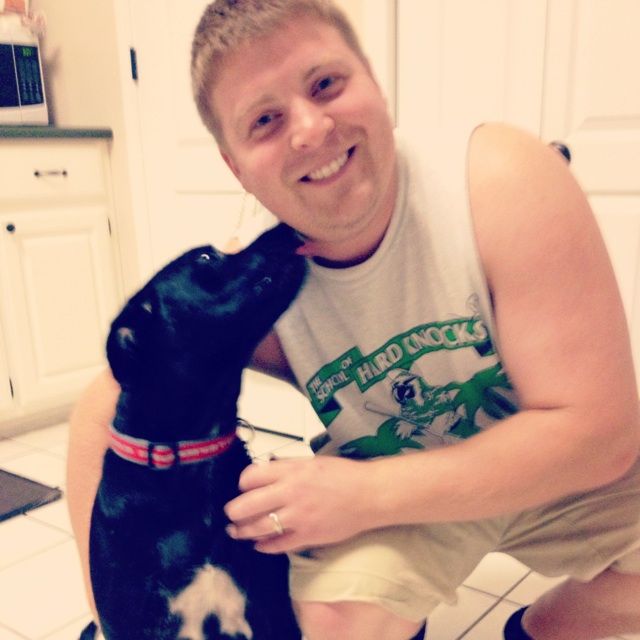 Trig is so special to us. We don't know what his past was like, but, all we can say is that we are so happy that he is part of our future. He is one of the most gentle animals I've ever met as you might have recalled when I found him, the first thing he did was jump on me and give me a kiss. I've been in love since.
Although we didn't get a hat, or any toys this year (budget people - budget), we did get the boys ice cream to celebrate. And they loved every drop of it (they made sure there was none left).
Mom and Dad celebrated the big day too with some ice cream!
We tried to get a family photo, but that didn't work out exactly as planned. But they still turned out cute anyways.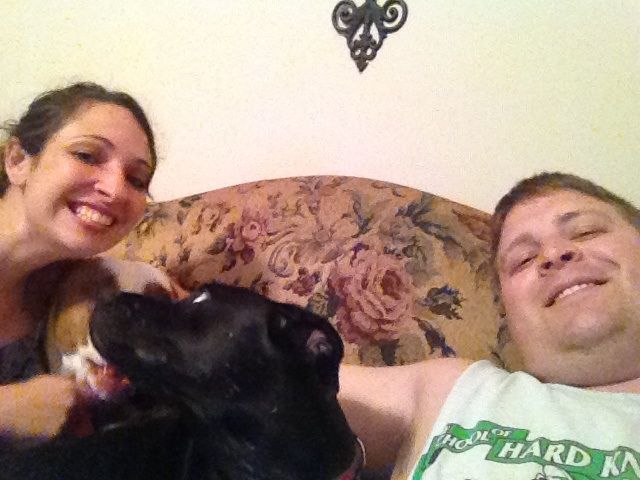 Trig is wondering what he got himself into, I'm sure. "Am I really stuck with these people for my whole life? Please help me!" LOL. I think I would think that too if I was him.