We arrived in a very cold Indiana. Tatum can tell you how cold it was. He mostly was found laying next to the fire at Grandma's house. He would lay so close that he would break out in hives. We tried not letting him get to close to the fire, but he kept trying and often would find laying by it - even if there was no fire on it. He's stubborn about his temperature, just like his mom.
A couple days after driving, we drove a couple hours away to Ohio to celebrate Christmas with Trav's dad and grandma. We always have a good time when we're with them.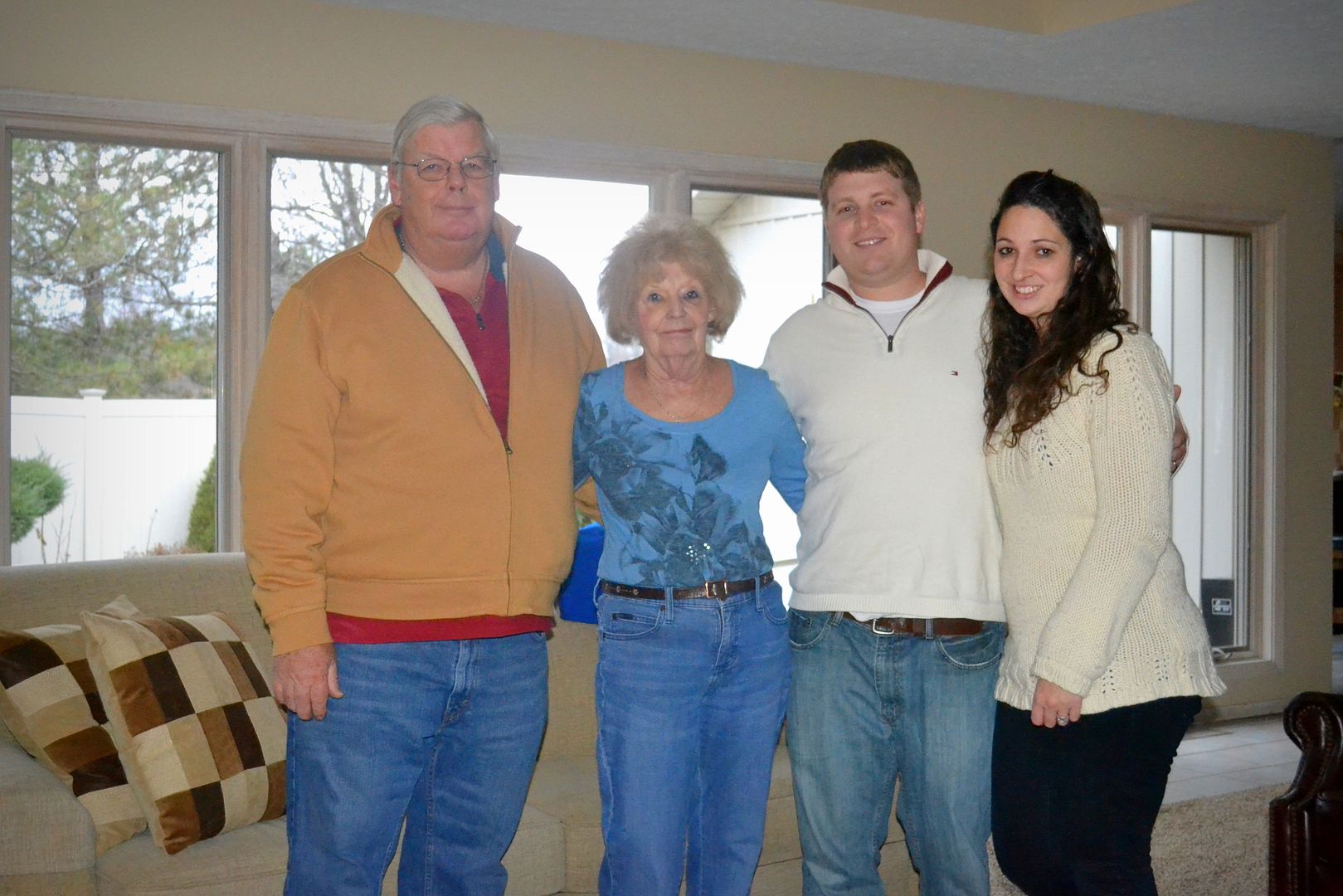 We drove back home and celebrated Christmas Eve with Trey, Trisa, Grandma and Grandpa R. It was a nice quiet dinner (and the food was amazing). I forgot to take a single picture - I do that a lot.
That night I wrapped gifts for the pups. We decided on not getting gifts for anyone and the gifts for the dogs/cats were already bought earlier this year (before we knew we would be running low on money). Tatum knew that it was around Christmas because he would sniff the stockings and even tried opening a present before Christmas!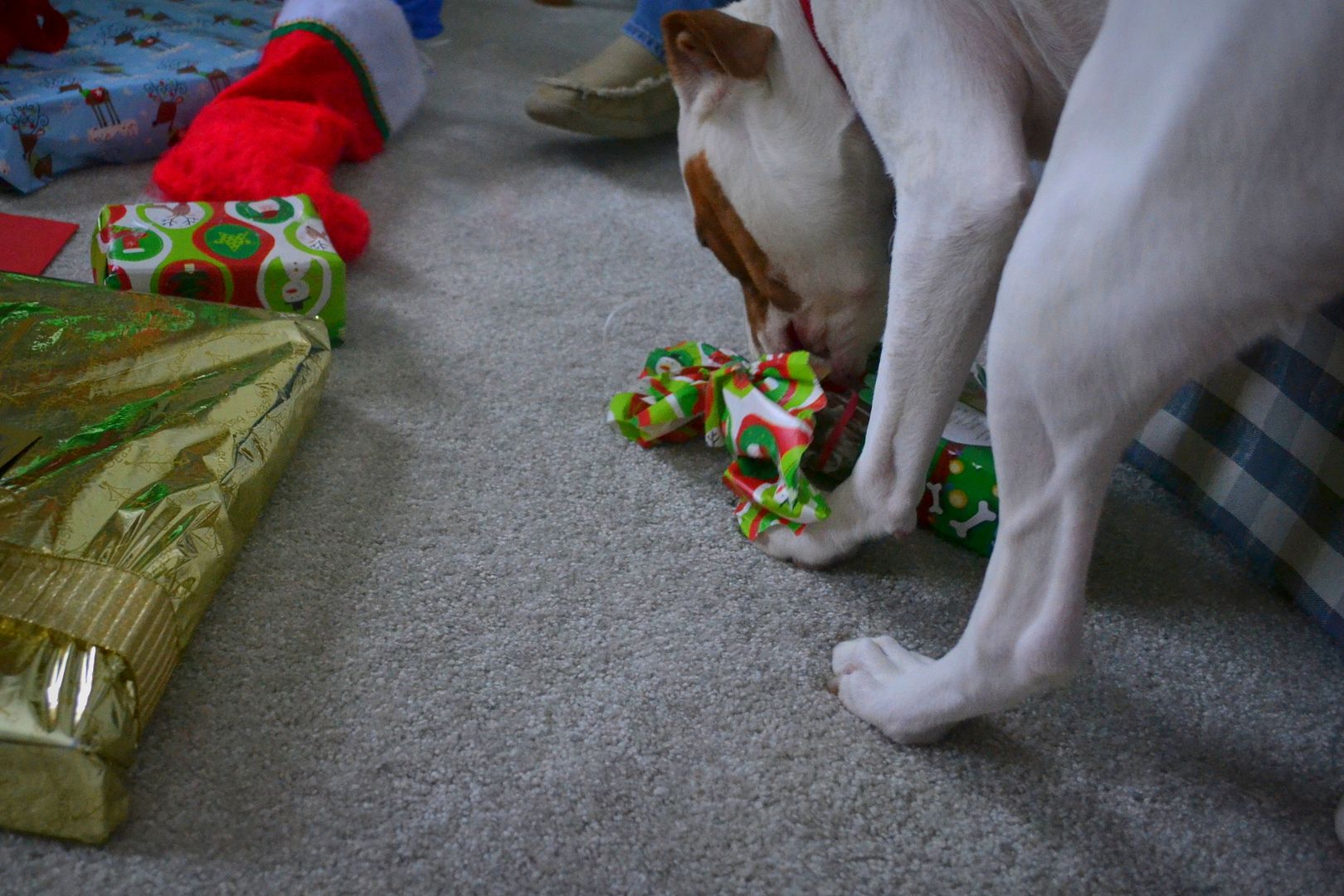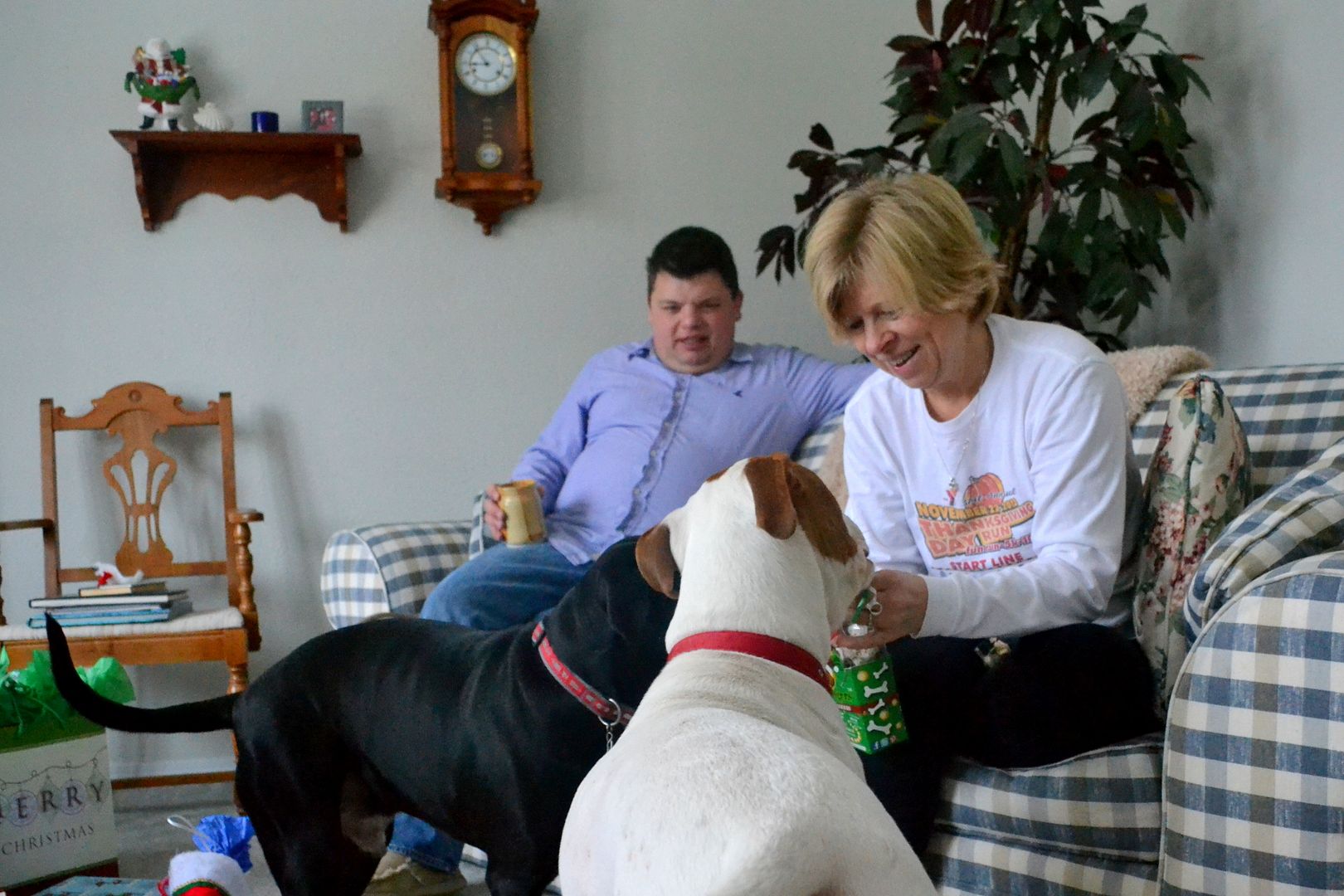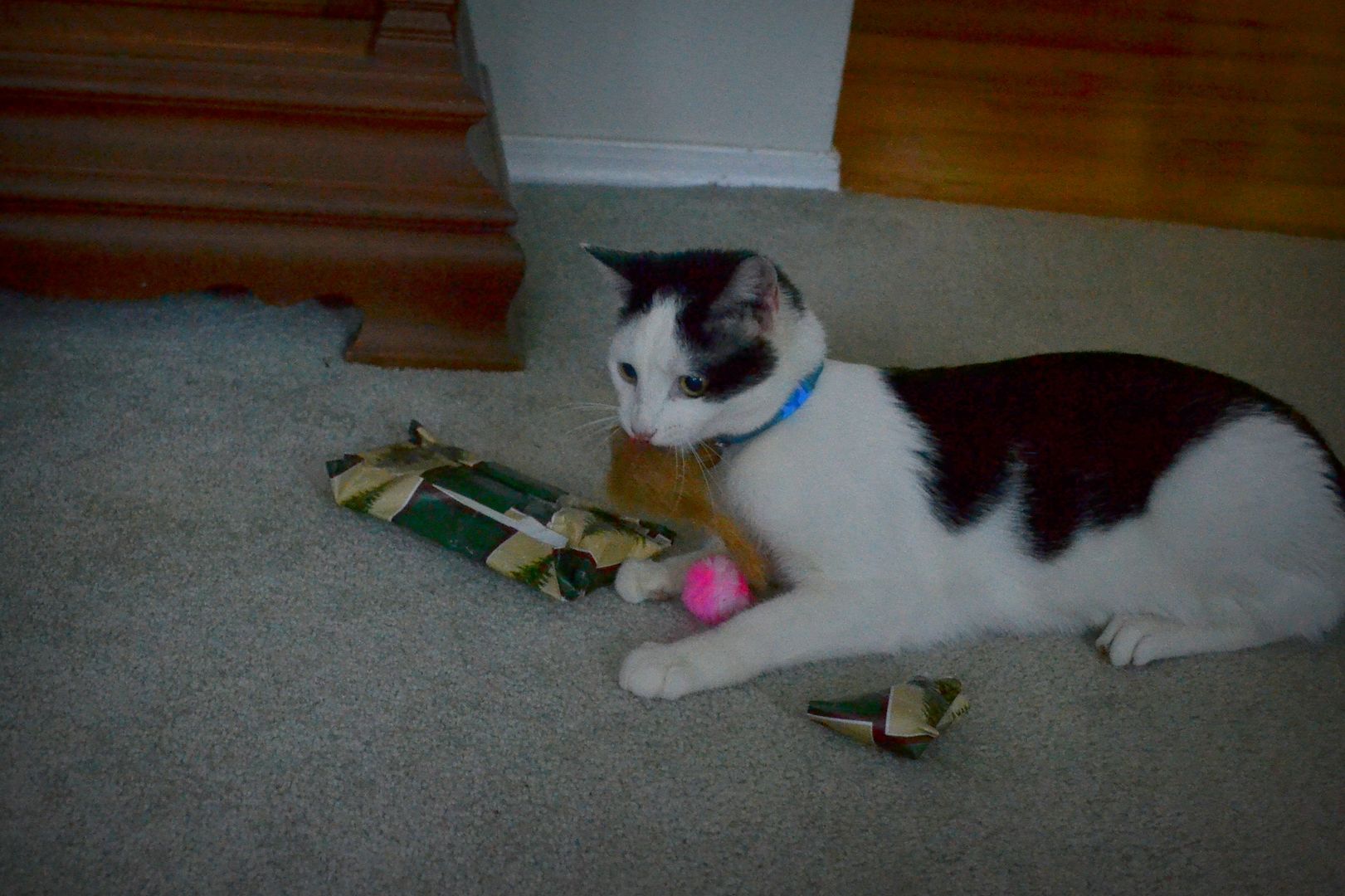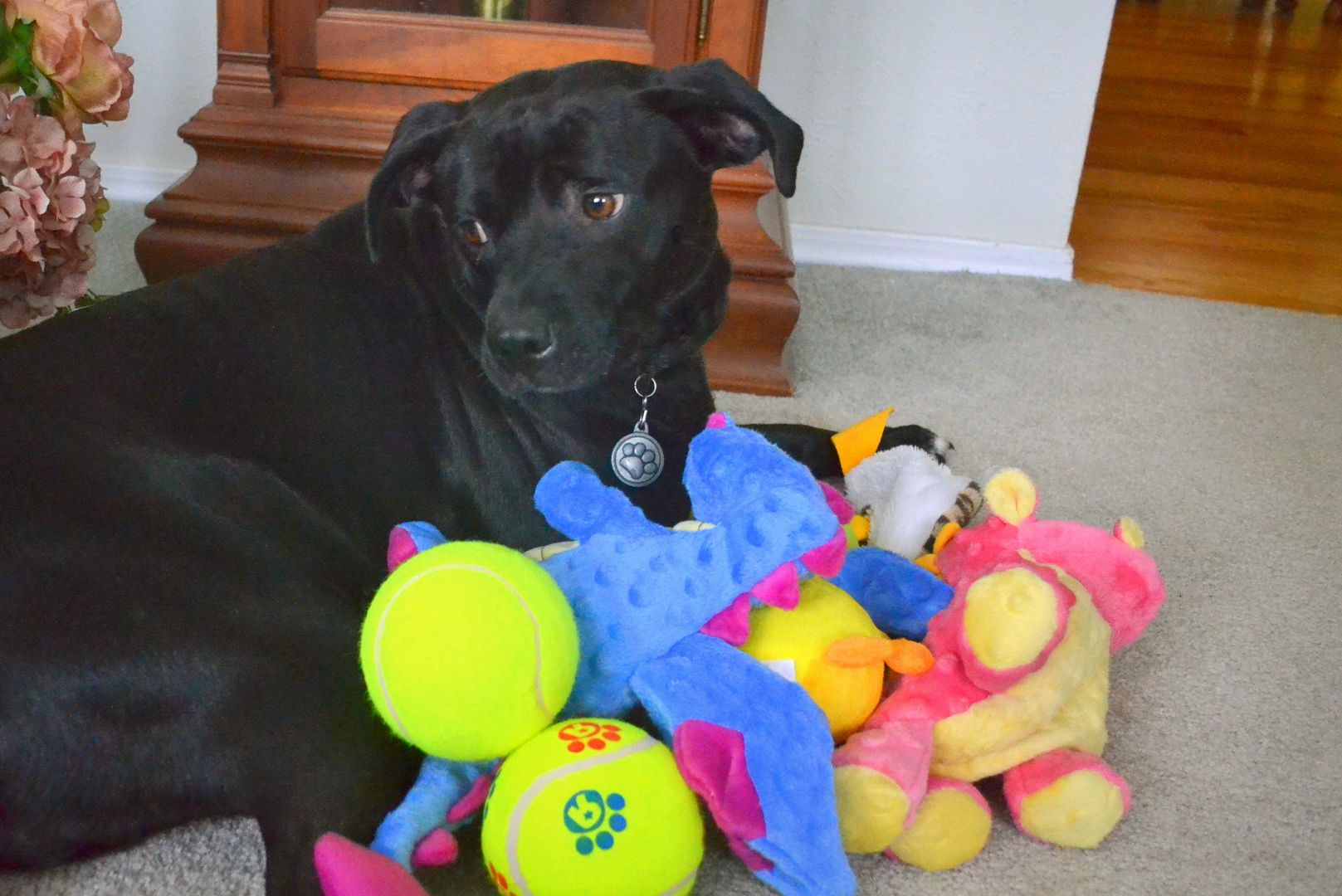 Trig still doesn't know how to open the presents, BUT, he sure knows how to hoard all of the presents. And he made sure to play with each one.
Trav got some fun presents from everyone - except for me. Because we agreed on no gifts. NO GIFTS, means no gifts, right? Well.. Santa was sure to bring me some PJ's and owl slippers. Oh Santa.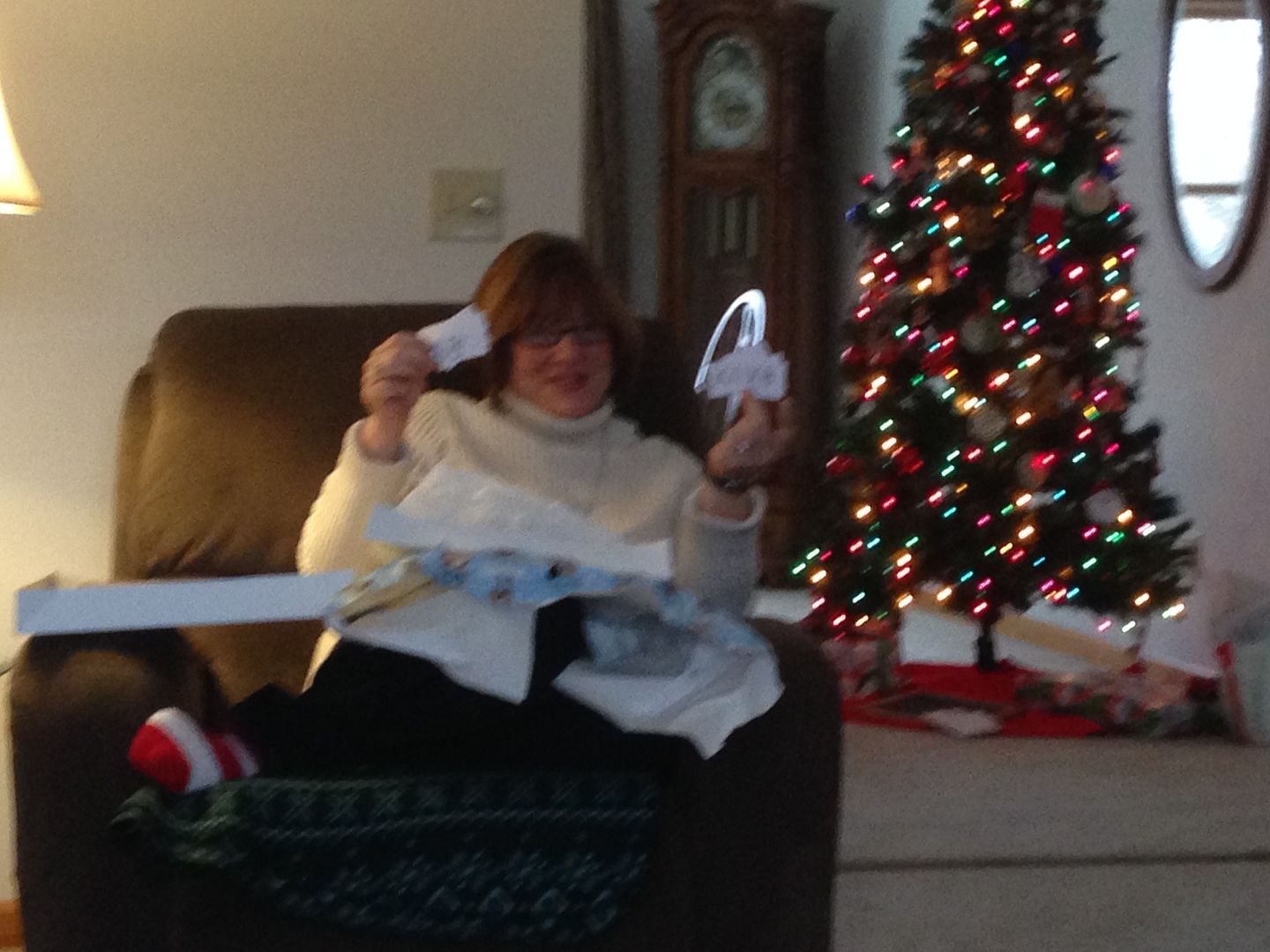 Trisa and my mom were soooo excited about their Xoxo's that they received this year. Sad to say, they will probably will receive "IOU Lilley Bucks" next year. But parents are awesome like that, and don't care, because they are just happy that you are near.
Aren't we so cute?
We celebrated Christmas night with my parents, aunt and uncle, and my sweet grandma. Again, I forgot to take one picture (except of my mom with her xoxo's). I have to quit that. Don't worry, we made up for it with pictures for Trav's birthday. :)