Trav's best friend, Dan, came to visit shortly after we saw Noah and Shelly. Dan has never been to Memphis and he was pretty excited to be in town. I picked up Dan from the airport while Travis was at his clinical site.

We had lunch at Gus' World Famous Chicken. We got there a little after it opened, and let me tell you, it was packed! When they say it's World Famous - it has to be. AND, it was so good! Def. recommend eating there if you are in town, even if you have to wait.

We then decided to drive around town and explore to decide what we were going to do for the day while we waited for Travis to get out.

Trav really wanted us to visit Sun Studios, and we did just that: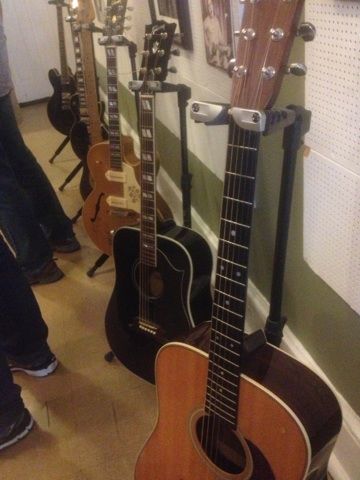 We learned a lot about the history of Sun Studios, but the best part was this microphone.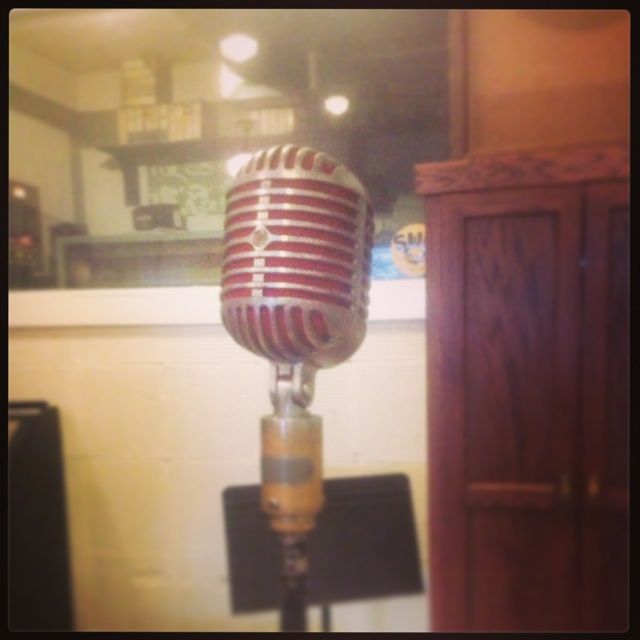 It was Elvis'.
After that, we decided that we were going to check out some of the Victorian homes near by. Our GPS said that we were there, and although we saw some, we were disappointed because we thought there would be more. We decided to stop, get out and ask.
We walked into this huge Victorian lawyer's office. The secretary was very kind-hearted and gave us information about the Victorian home (although now, I can't recall).
As we walked back to the car, I went to pull out my keys. I couldn't find them. I did my normal panic attack, which Travis knows very well. All of a sudden I looked into the car.. and there was the keys on the floor.
Only me.
Dan laughed, but I kept freaking out because we weren't in the greatest neighborhood. He tried to calm me down saying everything would be okay and that worrying doesn't do anyone any good. And this time, would be better than nothing, to explore the town by walking.
In the hot, muggy, humid summer weather. Yes! *Insert sarcasm here*
We walked and walked. And almost died to death sweating so much.
When we got closer into town, there was a guy on top of a gazebo hosing the roof down. Dan and I tried to reach the gazebo as fast as we could in hopes that it would spray down on us. I think the guy thought we were crazy, and didn't know what we wanted, so we didn't get sprayed. I don't even remember a slight drop of refreshing water landing on my body (except for the sweat pouring off of me).
We walked further, until we reached Beale Street. Travis really loves Pigs and probably would want me to take Dan there, but we didn't know if we were going to dinner there later that night so we headed next door to Silky O' Sullivan's.
When we both sat down and talked, we couldn't help but laugh. Only I would do something like that. Our waitress was awesome and laughed with me as we told her the story, grabbed us some drinks, and brought back ice cream. Thankfully, we didn't want to do much more, because I don't know if I could move.
We eventually stopped sweating hours afterwards (haha, okay, it didn't take that long) and made our way outside in the shade to watch a band play. We - I, also watched this cute goat, who also seemed to be so in tune with the band.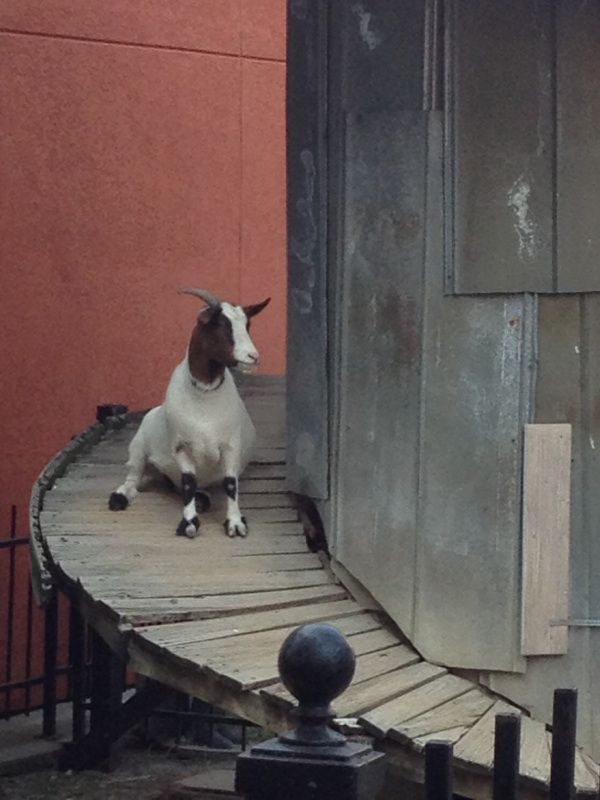 We stayed there the entire time until Trav got off and was able to pick us up so we could pick up my car. Trav laughed, and laughed, and probably laughed more.
And guess what?? Dan was right. I didn't need to worry. My car was still there and I didn't have to report someone stealing Big Red! (Although, Big Red is so old and beat up - not many would probably look into stealing him or breaking into him).
The remaining days of Dan being there looked like this: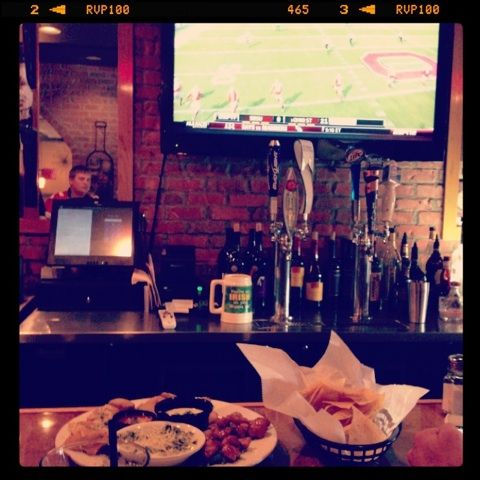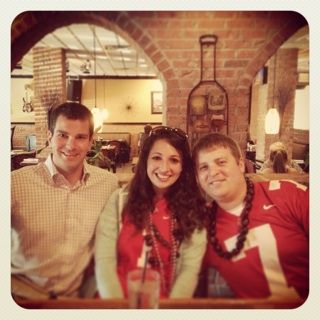 We also checked out a winery, but we went on a day that there was no tours. But it was still sweaty hot out, and we wandered the winery by ourselves.
Dan also wanted to check out the local annual "Worship Under the Stars" event - because none of us have ever been to anything like it before. They even had a little mini zoo for the children to see before the big event, so naturally, I had to go check it out. LOL.
We decided to play putt-putt during the show because it was crowded and we wanted to move around a bit. There was a mini putt-putt golf course near by.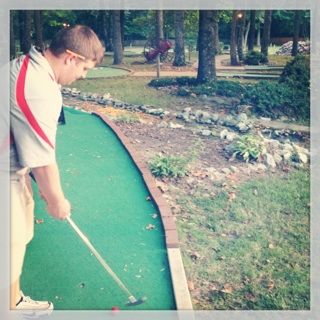 The boys wanted to play the whole course - but I only played half of it. It was nice to be able to sit down and listen to the music watching two best friends be like two grown kids. I loved it.
Of course, I forgot to get a picture of them together. That's just my bad memory of course.
It was sad to see Dan go, but I'm so glad that he makes time to come and visit us. He did tell us that, "You guys are always doing something interesting" (which apparently is a good thing). I would have never imagined us being "interesting" (we are like an old people nowadays), but with how much we have done with the past couple of years.. maybe we are! :)