*Squeals with excitement*
On Monday, June 13th, 2011....
.
..
...
It was a beautiful, gorgeous, sunny day at the North Woods. (His mom's family goes every year and this time, I was able to go) Since it was such a lovely day, we found a lovely little place off the lake that would be a great picnic spot.
We had our picnic (which consisted of BLTs and his grandma's mac and pea's), but saved dessert for later.
then we played in the water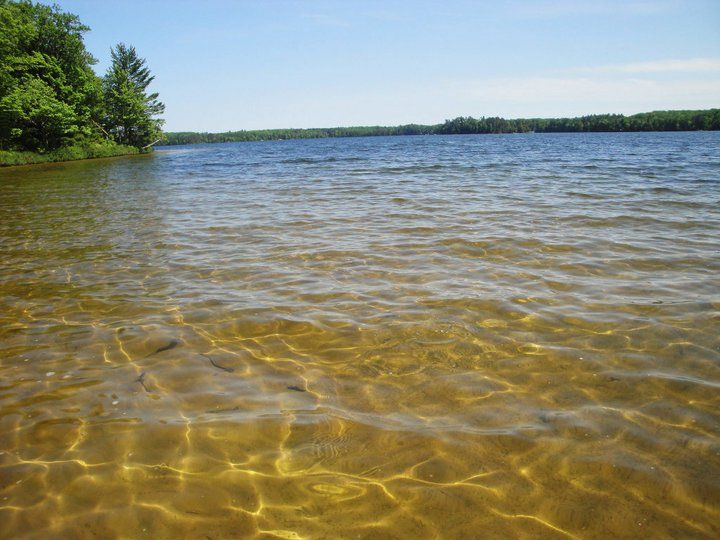 It was soon time for dessert. As we were heading back to the picnic spot I metioned, "I only have one more bar left on the camera." Trav (without hestiation) blurted out, "Well turn it off then!" At this time, I didn't think anything of it, so I went back to the picnic spot and put the camera down. Appantely, I started cleaning up our picnic spot a little so we could have dessert. Trav asked me to "come here" and when I turned around Trav was like this:

***acting out the proposal***
Trav making fun of me
To be completely honest, I was in complete shock and don't remember exactly what he said because my mind was racing. Although I don't remember his exact words because my mind was racing with excitement:
"Ashley Lynn (last name) the last two years have been the best of his life... he wanted to grow old with me, have kids with me... and then lastly, asked me to be his queen." (There was a lot more stuff, but.... I don't remember because I was so excited I couldn't even think straight).
It was uber romantic and I still am so excited that Trav loves me so much that he wants to spend the rest of his life with me. And of course I jumped on him and asked, "You want to marry me??!!! Even if we don't have athletic kids?" I'm not even sure if I said yes, but it was implied. LOL.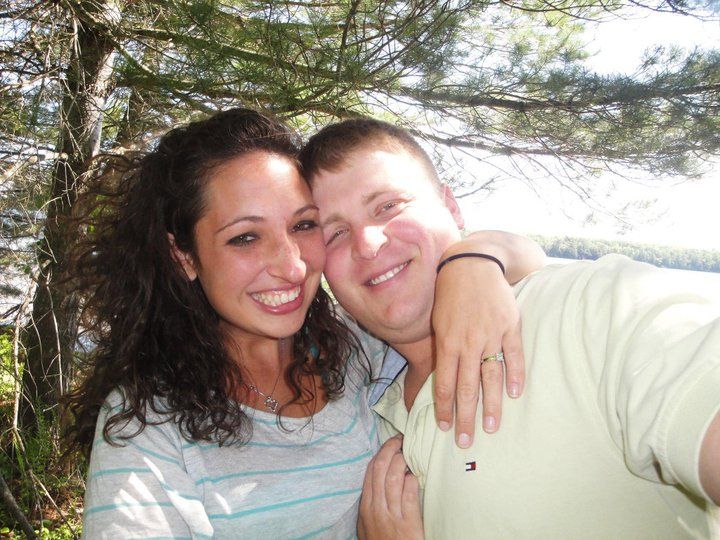 There were even two butterflies that were flying around us (which I thought was from heaven above):


And of course some of our newly engaged photos:
When I got home on Saturday (Trav isn't coming home until later this week) and much to my surprise, thanks to Ryan and Kara, I found this:
Can you believe it???!!! I still can't - even with the bridal magazines, my ring, being able to say " fiancé " and everything else. I can't believe I get to marry the my prince charming.